Bosch Thermotechnology offers highly efficient technologies, which also in many cases use renewable energies and make a significant contribution to implementing the energy transition. Bosch Thermotechnology uses its comprehensive know-how – whether in terms of condensing technology, solar thermal systems, heat pumps or combined-heat-and-power – to reduce CO² emissions. Bosch Thermotechnology wants to bring the highest quality and comfort to their customers.
Africa is a strategic market for the Bosch Group, as well as for the Thermotechnology division. Since 2014, Bosch Thermotechnology has increased its local presence in several regions of Africa to ensure proximity to the markets as well as local expertise that helps Bosch Thermotechnology develop the best-fitted solutions for each market. It is their ambition to take part in the development that has been happening in Africa, by providing the best products for families as well as the best solutions for commercial and industrial needs.
Search for construction leads
The Thermotechnology division is represented by local distributors in Algeria and South Africa. Bosch Thermotechnology's has its own teams in five countries at the moment: Morocco, Tunisia, Nigeria, Kenya and Angola. These teams provide business not only in their home countries, but also to the neighboring countries in different capacities. Their multi-disciplinary teams play different key roles in their business, ranging from sales, technical after sales support, to logistics and marketing.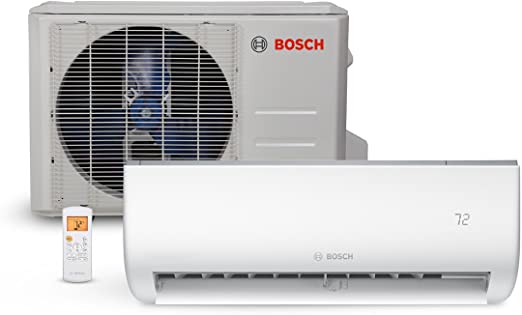 Bosch's motto serves as their everyday reminder of what they want to deliver to their customers: "Invented for Life" products that spark enthusiasm. All their products are developed with the goal of improving quality of life worldwide. It's important to not only deliver products tailored to each different situation, residential, commercial or industrial, but also to support their customers with the best after sales service to keep their products running hassle free, with little to no disruption to them and their daily lives and businesses.
For residential users, Bosch Thermotechnology offers hot water, heating and cooling products. Their hot water solutions product portfolio consists of different technologies and capacities form electrical, to gas powered, to solar energy that fit both single-family, multi-family and small commercial applications. For heating and cooling solutions, Bosch Thermotechnology offers both heating boilers, which also produce hot water and are used mainly in North Africa, as well as single-split air conditioning products that provide both heating and cooling.
The company's commercial and Industrial solutions are apt to answer several needs from hot water, to steam, as well as heating and cooling for their customers. They provide low output boilers for hospitals, hotels and other hospitality industries, as well as high output capacity boilers for industries such as food and beverages, as well as pharmaceuticals. Their large VRF product range provides the ideal solution for a multitude of applications for any kind of building types like hotels, offices, hospitals, restaurants, villas, schools, etc.
According to Mafalda Cabral, Marketing Coordinator of Bosch Thermotechnology Africa all Bosch products are designed for simplified planning, installation and operation while featuring a clear and unmistakable design. Besides their large product portfolio for a variety of applications, the firm also provides their customers a complete range of services from: planning support, project management and after sales services.


"For example, regarding the case of industrial boilers, it is very important to reach our customers rapidly whenever they face issues with their boilers, sometimes even a short stop on a production line could signify thousands of dollars lost. Our highly trained team of local Service Engineers can reach customers very quickly, sometimes in less than 24 hours even after crossing a few borders.
Whichever solution customers are looking for; whether residential, commercial or industrial, from heating, cooling or hot water; they can count on our expertise to help them find the best solution possible for their needs. We offer a group of very qualified teams that can guide them through the process of acquiring our products: we can advise, tailor design the best solutions, deliver and install our high quality products and guaranty the best after sales care for our product portfolio. If customers are looking for quality and durable products, Bosch Thermotechnology is their best answer," she adds.