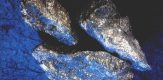 Great Dyke Investments  (GDI) , last year contracted DRA to carry out  a feasibility study  on its $3 billion Darwendale  platinum project. The Darwendale project is one of the major investments in Zimbabwe in over three decades.
The studies have been completed and there is a team now looking into the the key components of the report, Dr. Hespina Rukato GDI Chairperson confirmed. Completion of the study and analysis of the report will determine the specific next steps for the project.
Search for construction leads
The study is expected to be followed by the design of the first stage facilities of the mining and metallurgical complex.
The exploration covered 130 000 meters with 870 holes having been drilled. This makes it the largest geological exploration in Zimbabwe for the past few decades.
The exploration indicated availability  of 45 million ounces / 1 400 tonnes of Platinum Group Metal Reserves.
This is comparable with the largest deposits at Bushveld area in South Africa, as well as with deposits in the Norilsk ore region in Russia.
Zimbabwe Platinum Producers Association has indicated that the  country needs about $2.8 billion in new investments to double annual platinum production by existing operations. Zimbabwe is currently producing 45 000 tonnes of platinum.
Zimbabwe has vast platinum reserves and the platinum  sector has the potential to increase production by the current producers to 20 tonnes/705 479 ounces by 2020 and to 26 tonnes/917 123 ounces by 2025, the Mining Association mentioned.
Great Dyke Investments is a joint venture between Zimbabwe and Russia.