FORWARD GROUP is an international company designing and producing underground drill rigs. Head office is located in Russia, construction office – in Germany; production site is placed in China. The company's offices are located in many regions of Russia, CIS countries, Benelux, Europe, Turkey, Romania, Hungary, Tunisia, UAE, Iran, Indonesia and India.
Since 2005, our company is engaged in construction of underground utilities by horizontal directional drilling. Our specialists have more than 15 years of experience in HDD.  We know firsthand what exactly is necessary for our clients.
The main idea of FORWARD project is to produce drilling equipment, which main technical characteristics will be conformed to American and European origins and the price will be affordable. The equipment must be totally satisfy all clients requirements and adapted to work in Russia, in other words drilling equipment must be suitable to operate in different climatic, geological conditions.
The first line of FORWARD products started from HDD Rigs with pulling force of 11, 22 and 33 tons. The first HDD Rigs started working for the projects in Russia and CIS countries; we got the feedback from the clients and continued improving the equipment.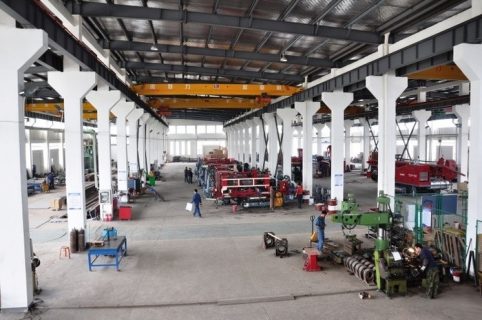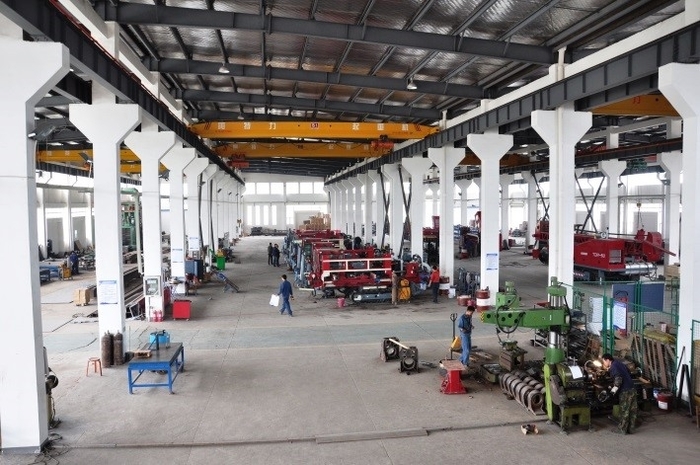 In 2012 we added 2 models to FORWARD HDD Rigs line with pulling force of 44 and 77 tons. At the same time, we entered the international market and expanded production facilities, started up the new lines of equipment: coring and water well drilling equipment.
Currently manufacturing capacity is up to 200 units of equipment per year. Quality management, applied technologies and business processes in the company meet the most stringent requirements of international standards. Our equipment fully complies with the European safety standards, which is confirmed by the CE certificate.
FORWARD products
Currently FORWARD group produces a wide range of mobile drilling equipment, such as  drilling equipment for horizontal, inclined and vertical wells for various purposes.
Horizontal directional drill equipment
Used for construction of water pipelines, sewers, networks, gas pipelines, oil pipelines, cases for communication cables and power cables using horizontal directional drilling method.
Multifunctional slanted drill equipment
Used for the construction of horizontal and inclined wells  (for high-viscosity oil extraction, HDD drilling for laying pipes under rivers with significant altitude difference, CBM jobs
Multifunction top drive drill equipment
Designed for drilling wells of various purposes and drilling depths up to 1500m by five different ways (rotary-drilling, auger drilling, Percussion core drilling(ram coring), wire line core drilling, down-the-hole hammer DC and RC drilling).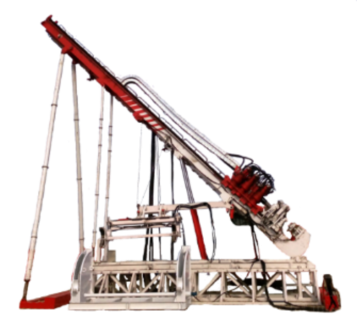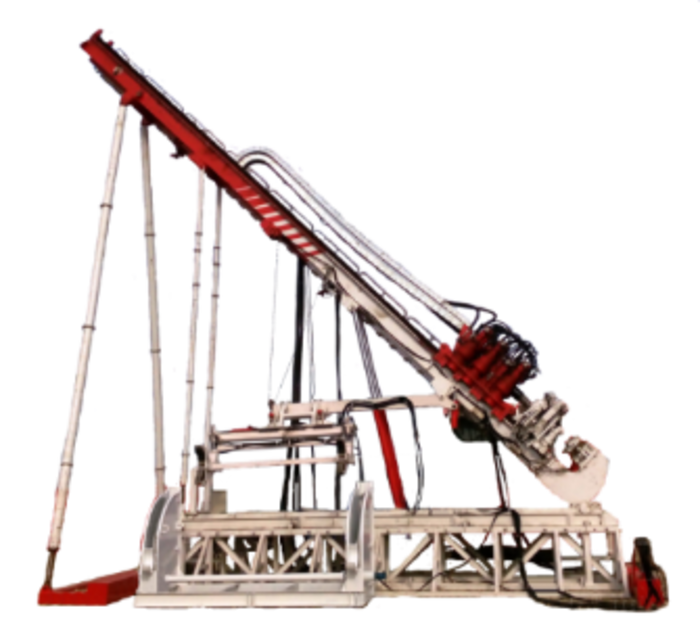 Mainly used for coal bed methane exploration, water well drilling, rescue well drilling, shallow oil and gas, mine exploration drilling etc.
Used for the exploration of solid minerals.
Water Well drill equipment
Designed to work in a various types of soil and temperature conditions. It is possible to drill by various methods.
Advantages of FORWARD drilling equipment
FORWARD drilling equipment is "golden ratio". Efficiency – Price – Quality. It is highly competitive with drilling rigs from America and Europe. At the same time, our equipment has nothing superfluous. We totally reject to use electronic systems, which are not always comfortable during the operation in temperature drop.  That's why Forward drilling equipment is easy to operate and maintenance. It is not necessary to have special skills and big working experience, the operators of drilling rig can work immediately after passing the technical instructions, which is held by our company for free.
FORWARD is looking for an individual approach to each market and to each customer. We adapt our equipment to climatic and geological conditions, take into account the specifics of the work. Each time we offer our customer and partner a wide range of options and additional systems. It is possible to design and manufacture drilling equipment according to customer's individual request.
European quality
FORWARD drilling equipment is designed in Germany
Their specifications conform to American and European HDD rigs.
The main parts as we already said are very reliable and made by famous manufactures.
All production technology and quality control system conform to international standards
Fast return on investment.
We do not sell equipment, we sell a profitable business. Affordable prices for FORWARD drilling rigs at a constant average operation allow returning on investment after 3 months of work.
High-qualified service
Our company provides a full range of services for the maintenance. In each country and each region where FORWARD is represented, the service is provided by our partners and dealers.
Service is carried out in 24/7.
FORWARD conducts free theoretical and practical instruction, support customer during the first drilling.
 Projects done
For these six years FORWARD equipment has proved its effectiveness on many construction projects all over the world. FORWARD rigs completed some very significant projects for large-scale events, such as the Olympic Games in Sochi, passages under the big rivers in Russia, the construction of main gas pipelines near Istanbul Turkey, interesting projects in Europe. We are constantly expanding our horizons.
FORWARD is actively developing international partnerships. We are represented in all regions of Russia, CIS countries, Europe, South-East Asia, the countries of the Persian Gulf and Africa. We highly appreciate the contribution and support of our partners from different parts of the world. They inspire us and help FORWARD to move forward.