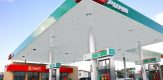 Global energy group, Puma Energy has officially launched operations in South Africa in an aggressive move to fill in the growing market gap for cleaner fuels in South Africa.
Puma Energy is associated with commodity trading and logistics multinational Trafigura and has since invested about $150 million to develop storage, logistics and retail capacity both domestically and in Mozambique.
Search for construction leads
South Africa's energy sector has in the recent past seen a sharp rise in domestic refining industry demand which is way past the industry's capacity to supply. This has however been welcome by Puma Energy which has continued to gain regional prominence.
Puma Energy's investments have formed part of a larger continent-wide investment drive involving over US$2 billion since 2002. The energy group in 2010 acquired BP's downstream operations in Namibia, Botswana, Zambia, Malawi and Tanzania for $296 million. In 2011, it bought Chevron's fuel marketing businesses in Namibia.
Puma subsequently opened a terminal in Matola, Mozambique comprising 11 tanks to service South African demand. It will also be the sole tenant at the 46-million-litre Island View Storage facility, currently being built at Richards Bay, in KwaZulu-Natal.
The energy group also made several acquisitions in 2015 including Brent Oil and Drakensberg Oil in a move to expand its industrial, commercial and retail footprint in KwaZulu- Natal Gauteng, Mpumalanga, Western Cape and Limpopo. This has seen 70 of its 130 retail sites being rebranded as Puma Energy stations in centres such as Cape Town, Durban, and Nelspruit.
According to the company's COO Christophe Zyde, domestic sources of fuel supply are increasingly being supplemented with imports.
The company currently imports low-sulphur diesel products from source in the Middle East. It is also importing various petrol grades, aviation gasoline and bitumen. Puma Energy plans to grow its share of this market over time.
"Puma Energy is currently the biggest independent supplier in the country. Our growth can be illustrated by the fact that the South African business currently employs 115 people, this is despite the fact that the first hiring took place only in January 2015," says Zyde.
The company now has a firm platform from which it can continue to grow organically. It however plans to continuously review acquisitions that aid in their strategic plans towards a national presence.