Modern architecture and new building systems create affordable housing for many people in Africa. At the same time, it will become an important job machine for many countries. To this end, the German concrete plant specialist Vollert is now starting a cooperation with the Technical University of Kenya in Nairobi.
Africa's construction industry is booming. The driving force on the demand side is the rapidly growing population with its even faster growing middle class, whose demand for housing is still far from being met.
Meanwhile, about 75% of the population continues to live in simple huts and the disproportionately fast growing urban slums. "Affordable living space – high quality, sustainable and environmentally friendly construction This is our common goal for Africa", says Christoph Müller-Bernhardt, experienced Africa expert and Executive Sales Director Africa at the German plant manufacturer Vollert. 
Solution for housing shortage and quality problems in construction
New building systems are needed to close the large gap between supply and demand. "Today, precast concrete elements are used to build attractive single-family homes, modern residential and office complexes, shopping malls, hospitals and schools all over the world", Müller-Bernhardt reports. Thanks to industrialized prefabrication processes, this construction method makes it possible to minimize frequent construction defects and to work with significantly lower investments. But more importantly, it shortens construction times considerably. "In addition, the CO2 footprint will be reduced by 25% and raw materials, water consumption and concrete use will be cut by up to 50%. The new residential buildings have excellent thermal performance, are weather and fire resistant and even earthquake-proof," says Malei Nthiwa of Bola Associates, one of Kenya's leading building developers.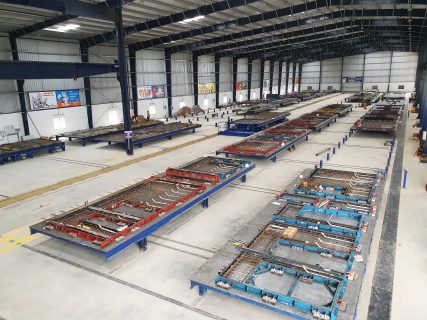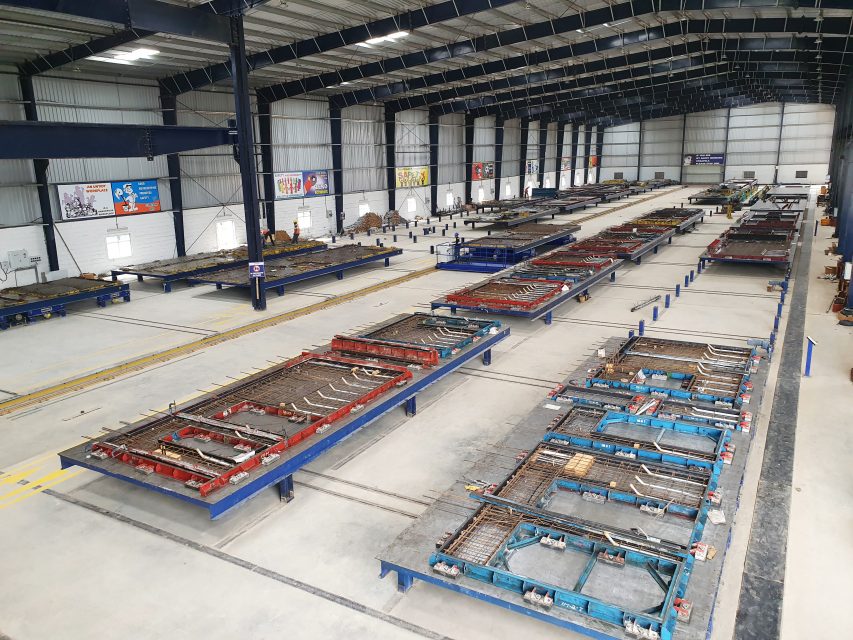 Africa is currently taking major steps to introduce this global standard in construction technology. Housing for all': Kenya, for example, wants to build 500,000 residential buildings by 2022.
 "Awareness of all these points and facts has grown," Müller-Bernhardt describes. "However, there is still a lack of know-how about the construction system and of construction companies that are willing to invest in modern plant technology for precast concrete element production".
Start-up solutions today make it possible to produce prefabricated walls and ceilings even with low investment budgets. Even technology 'made in Germany' is no longer a vision of the future. 
'Proudly made in Africa for Africa': Training and know-how transfer are crucial
"First of all, we would like to pass on our competence and experience to the construction industry in as many parts of Africa as possible," reports Müller-Bernhardt. Well-trained civil engineers and special training programmes are crucial. "Together with the Technical University of Kenya in Nairobi, we are currently working on a concept to introduce students and future young civil engineers to the new construction method at an early stage," says Björn Brandt, member of the management board at Vollert.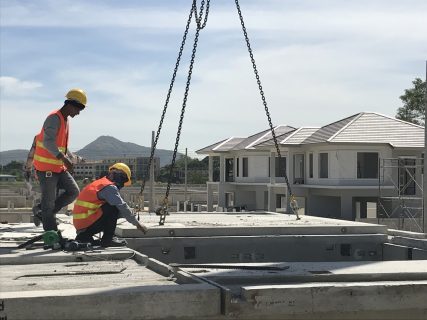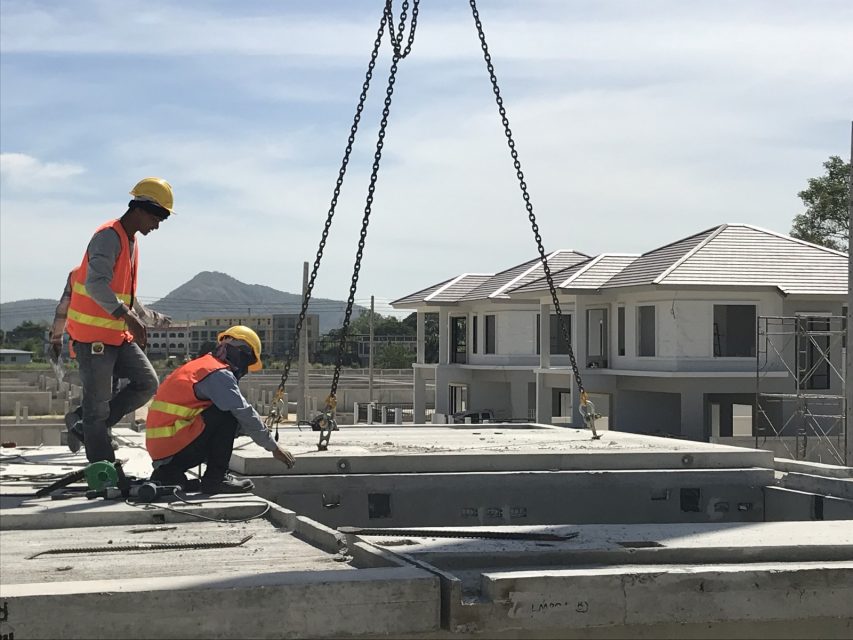 At the beginning of November there was a first exchange with representatives of the individual faculties. In this context, the university was not only provided with extensive book material and information about the construction method, but also with a first round of questions and direct discussions with the students.
"It is really impressive how eagerly young people approach the subject. Within the first few minutes, the students were able to see the many advantages of the new construction method with practical examples", describes Prof. Francis O. Aduol, Rector of the Technical University of Kenya. "We are very much looking forward to further cooperation with Vollert. I am convinced that this new generation of graduates from our university will change the construction industry in Kenya".