No matter how much whole-heartedly we have decorated our house, eventually, there comes a time when we wish to change the entire décor. We can't say it is boring, but yeah, we need some little bit of changes in our décor over time.
So, what can be the best way to renew any room décor? Adding Frameless mirrors and making it cozy? Right! Not only has this but we had some vibrant and stylish décor ideas to make rooms funky. Let's get going!
How Mirrors Can Affect Your Room's Look?
Are you dealing with a tight space in your home? Now, this is where mirrors can be effective. Mirrors help to double up the space simply by creating an illusion of it.
Along with providing the depth of a room, wall mirrors perfectly lighten up the dark and dull space.
Whenever you are on a tight budget but want to make a statement décor, the mirror is one of the greatest ways. Mirrors beautify rooms on a fairly minimal budget.
If you need to hide small imperfections, mirrors help a lot in this way. You don't need money to renovate the space, simply add mirrors and shift people's focus to them.
Another benefit of adding mirrors is that they build an eye-catching design to any space, so they can be easily used to enhance any space.
Stylish Décor Ideas to Make Spaces Brighter and Groovy!
·        Build Up a Reading Nook!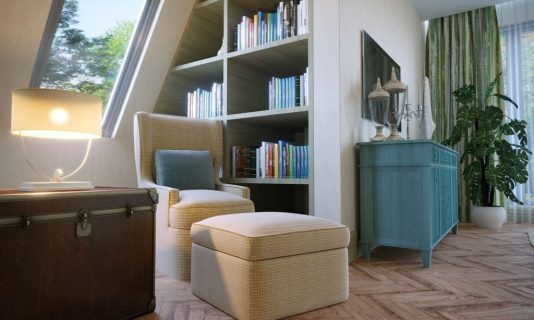 Sometimes, all we need to relax is just reading. So, why not create a perfect spot for it. Don't worry, you don't need to invest further and build up a separate library. Simply, create a reading nook in your living room or bedroom. Make use of the already existing sofa in the living room. Create a cozy atmosphere by selecting furniture with fabrics and shapes that are comfortable as well as sophisticated. Such articles of furniture are perfect for entertaining your guests and unreeling alone. Do not choose pinching and tangy colors, only if you plan to create a cozy theme.
·        Don't Be Afraid to Add Black Mirrors
Okay! One more thing we have noticed a lot is that people are scared of adding black mirrors to their home interior. Well, did you ever give it a try? If not, then try adding blackish mirrors to your home décor. They not only shift overall focus to their unique appearance but also adds up to the aesthetics of the walls.
Now, here you have two options to choose: a mirror that is entirely black or a mirror that has a blackish frame. Both are perfect to create simple yet lavish décor. Mirror with a thoroughly black appearance comes as a frameless mirror, which is purely icing on the cake.
·        Ornament Your Fireplace
In order to style your living room in an unconventional way, we recommend you not to ignore your fireplace. That's the place that soothes our mood. So, we can make it even more stylish, funky, and vibrant. Add a huge mirror over the fireplace and simply switch your furniture to fabric one.
The people who love the artwork used to embellish this space with unique art pieces. You can either display any pottery or wall art or make it a small art gallery.
·        Make Your Rooms Welcoming!
Do you want to make your rooms more welcoming? Try adding a small console table at the entrance. Do not hesitate to add a modern abstract painting above it or simply hang a frameless mirror. Place a small vase over the table and leave the entire table empty. This design adds to the aesthetics of your room and makes it appear de-cluttered all the time. This way, every time you enter your room, you will feel something special.
·        Go For Canopy!
If you want to add a touch of something dramatic, then nothing competes for a canopy. It makes your little room a palace. This pure white silk gauze fabric hangs beautifully and gives an exquisite look to your little bedroom.
·        A Large-Scale Art Pieces
An oversized art piece in your bedroom determines the tone in your small space. Such a beautiful and master art piece holds attention, so no one can resist himself by complimenting. Here, you can either have some art displayed on canvas or a mirror. Both are perfect to hide imperfections if there are any. Otherwise, the mirror art piece will reflect enough space in your room as well as brighten it up, even if it's dark space.
·        Simply Add Some Antique Mirrors!
For funky interior design, antique mirrors are good to go, why? Decorative mirrors are something that every person opts for, but these unique and graceful antique mirrors fill up life to tiresome home décors. Sometimes people consider that antique mirrors are old or rustic mirrors that may belong to grand grandparents or any antique decorative piece. It's not that! Antique mirrors are specifically forced through such procedures to give them an antique-like texture.
If you add one, your guest will surely be impressed with your distinctive taste. Also, they will feel some extraordinary cozy vibes at your place.
In the End!
Here, above are some of the stylish ideas that are modern and trending these days. They are budget-friendly and allow you to be creative and stylish what you dream about!