Ever found wall cracks or roof leaks? Don't worry, it's not the end of the world. Any building defect can be still fixed. You just need to calmly ask the contractor responsible to fix it or select the right home builder for you.
A building defect is any part of the house you find damaged or doesn't function as supposed to. It can be due to the contractor's carelessness, or they just used poor quality materials. Either way, they should either fix or replace it.
Here's how you can deal with building defects, with tips and tricks on how you can prevent and work around them. With these tricks, you can find a way to resolve and remodel a beautiful house.
House defects to look out for
You should be suspicious of anything wrong you can see with the house. It could be a building and house defect. This includes leaks, cracks, faulty wiring, misplaced structures and others.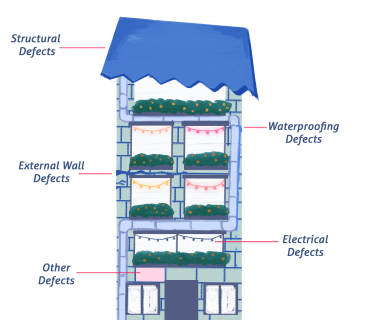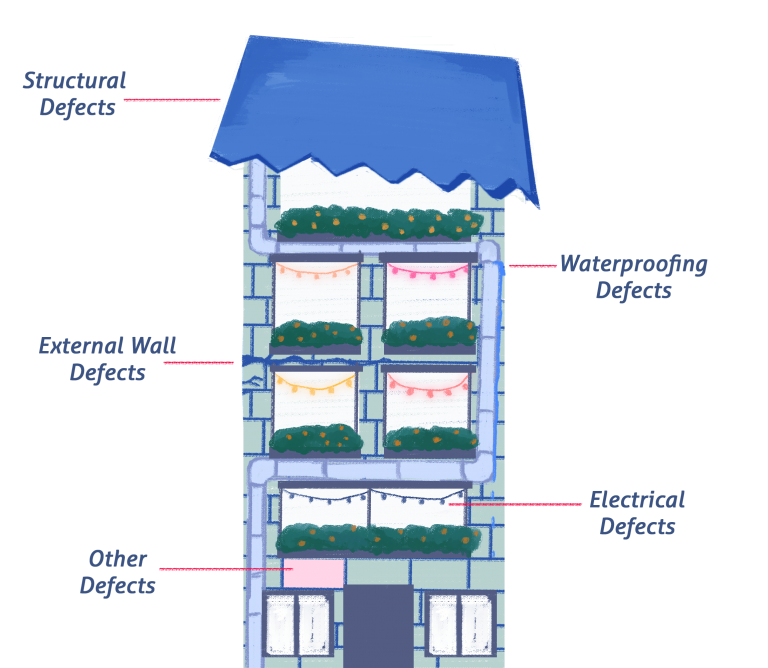 Structural Defects: These are defects that you can find within the house's structure. A part of your house may be incorrectly installed, which may make it unusable.
Waterproofing Defects: These are missed spots during waterproofing. If you find a leak or two on your roof, then call your contractor immediately before it gets worse.
External Wall Defects: Simply put, these are defects in your walls. It could be wall cracks or concrete spalling. It could be either because your builder used poor quality materials or it's due to natural degradation.
Electrical Defects: This includes faulty wiring and misplaced wires. It's either the plan or the work to execute the plan is faulty.
Other Defects: It can be anything else wrong. Wrong materials, wrong placement of materials, or wrong plans.
If you found any of these, conduct a building inspection to confirm. When you think that your house has major broken areas or parts, run to these people. They'll be able to help you depending on your situation.
Engage a defect inspector
If a building defects inspector sees a defect, then it's really a defect. Building inspectors are certified to look at your house and see how the defect happened. You'll be able to identify who should be responsible for fixing the defect.
You can call a building inspector or you can seek a private one. Just make sure that they have the expertise to look at your building defect.
Home Builder
After confirming that it's something needs fixing, run to a home builder as soon as you can. Show them proof of the defects that need fixing. Having a functional house is great but living under a more personalized home is way better.
You will need an experienced custom home builder. Someone who will consider your design and interests. Tell your builder the details and specifications of what's on your mind. Just talk it through and you may even come up with a good solution.
Construction lawyer for residential projects
In case you want to seal the deal with legality, then seek help from a construction lawyer. They'll be able to help you with the documents, contracts, and permits.
After tackling what to do with a building defect, here's how you can avoid them:
Hire skillful builders.
What kind of builders to hire? Hire someone skillful and can do construction work with care. It must be also someone you trust. To know if your builder is a match, check how they work with their previous clients. Do they have the same vision as you? Do they listen to your plans?
Review your Contract from time to time
Checking out your contract doesn't stop after you sign it. You should review it from time to time to see if anything's going wrong. It also helps as your basis in resolving problems during construction.
Have Building Inspections
Let building inspections happen right after finishing construction. It's not just for times when you think a building defect is present. Having inspections early on will help you resolve problems before it gets worse.
Consult a construction Lawyer
Have a construction lawyer review your building contract. He can see if there's anything wrong with your agreement. He can also help in talking with your builder. With their legal help, you can avoid building disputes before it happens.
Planning a renovation or remodel for a house with building defects
With these tips, you can also successfully make your house look better. But if you're renovating a house full of broken , you have to take each step carefully. Here are some things you can do:
First, plan what needs to be done. Conduct Building Defects inspections and see what needs to be fixed. Make sure to plan more carefully this time to prevent any additional defects.
Then, make sure that you are working with responsible home builders. Paired with a well-constructed contract, you're sure to have a successful project. If disputes still happen, then you can always count on a construction lawyer. They'll help you and your builder keep your project on track. With the right builder, your home will be the most comfortable place in the world.