Your choice of construction material plays a huge role in how your home would look like. But are you tired of using the usual concrete, cement, wood, or steel? If you're excited about making your home stand out, limestone would be a great option, says John from Gozo Prime.
Limestone as a Building Material
Limestone has been used as a construction material since ancient times. It's the material used to build some of the world's architectural masterpieces – The Great Sphinx (Egypt), The Empire State Building (New York City), and Kingston the "Limestone City" (Ontario, Canada).
Perks of Using Limestone
This material is well-loved for many reasons. And it's mostly preferred by owners and builders who are looking for materials that are exceptionally versatile, durable, sustainable, unique, and beautiful.
Sustainability – As a good conductor of heat, limestone gives the interior a natural cool. Hence, it helps keep the electricity bills low, making it an eco-friendly choice.
Durability – It is extremely weather-resistant. It might corrode naturally over time, but only superficially. You can expect the structural integrity to remain intact for a long time, which means there's no need for frequent repairs and replacements. The Washington National Cathedral, The Lincoln Memorial, and Parthenon are predominantly made of limestone. And these structures have stood for many years.
Versatility – Most limestone types have an off-white colour, which would match well with other colours. This gives you more freedom in your choice of accents, decors, and home features. But if off-white isn't your cup of tea, you might also like to go for the brown or black variation.
Aesthetics – You can expect a high level of sophistication and style with limestone integrated into your home features. It's also good to mix and match different tint and style variations to create a classy & unique interior with a pop of colour. For example, you might like to pair the smoke tones of the Twilight Grey variation with the dark base of the Ebano Black type. What you'll get is an elegant dark and light combination.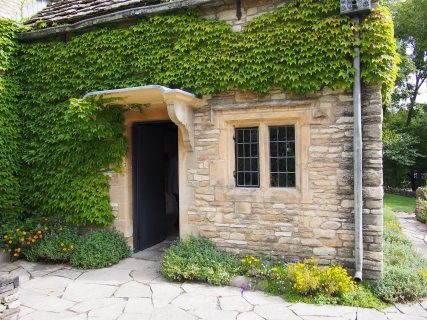 Usage and Applications
Given the perks and potential of limestone, your application and usage of it are limitless. You can use this as the main construction material for your entire home. Or you may also use it just for a specific area of your house. But in many modern projects, limestone is usually incorporated in the following areas:
Countertops and fireplace hearth – With the heat-resistant property of limestone, it would make a perfect material for the hearth and countertop.
Exterior patios and landscape pathways – It is also weather-resistant, making it a great choice for the outdoor area.
Floor tiles and steps – The natural beauty of limestone also makes it an awesome material for the flooring. You might not require additional decorative flooring features with this at home.
Interior wall panels – Its superior durability might also be what you need to achieve a high level of structural stability for your wall panels.
Design Inspiration for Your Next Project
Now eager to explore the versatility of limestone as a construction material for your dream home? Take a look at these design inspirations and get started with the planning:
Medieval European – This is a great theme to follow if you like your home to exude a regal aura typical in European castles. Stand-out examples are the magical Hogwarts-like interior in the Harry Potter movie or the majestic facade of Minas Tirith Castle in the Lord of the Rings.
Egyptian – The Egyptian home style is famous for its structural stability. The use of limestone is meant to ensure a natural cooling mechanism to maintain a comfy and cool temperature despite the heat outside.
Contemporary – The natural beauty of limestone could bring a touch of elegance to the typical flat roofline and flat-face exteriors of a Contemporary home style.
Mediterranean – Consider having limestone for the courtyard. Then, have water features with a stone base. Or you may use roof tiles and limestone for the walls to create a chic Mediterranean beach house.
Victorian – A Victorian home is usually huge and imposing. And it typically uses limestone for its foundation, chimneys, wrap-around porches, bay windows, turrets, and balconies.
Cottage – A Cottage home might be a famous style in the U.S., but the design takes inspiration from the cozy cottages scattered around the French or English countryside. It usually has plank siding and shingles, as well as limestone exterior walls and flooring.
Limestone has become a long-standing construction for a wealth of reasons, says John from Gozo Prime. Many builders and homeowners can attest to the versatility, sustainability, aesthetics, and durability of the material.
Have you made a decision on which home design to follow already? If you have, contact a reputable home designer and builder to get started with your construction project.