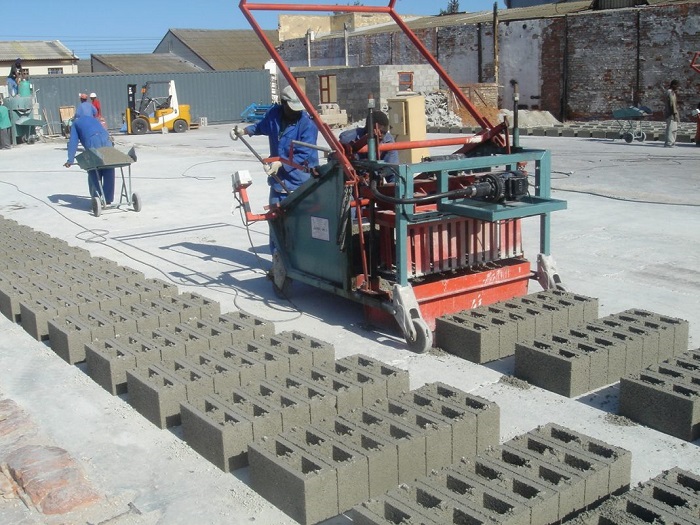 Africa continues to embrace new building technologies that promote faster, simpler and cost effective construction as development continues its rapid growth. Some markets are looking at prefab structures or concrete panels or similar for low cost housing. However, according to Nazlie Dickson Hydraform the longest standing provider of the interlocking stabilized soil-cement blocks from South Africa, there has been a large resistance for prefab structures due to several reasons:
The panels must be manufactured in a factory usually in a large metropole but the transport cost to location is exorbitant and any potential cost saving is reduced in transport.
The panel systems do not allow for flexibility of structure so any onsite modifications or desired changes are not possible.
There is very little local benefaction since only 1 or 2 local people will be used for menial non-skill developing work.
Investing in a brick and block making machine is a smart decision for any business that is looking to get off the ground quickly by producing high-quality products with a low-cost. For instance the Interlock Block Making Machine from Sadhana in India which is a novel concept in the present construction industry. They are very cost effective for construction since the use of sand and cement for plastering are minimized to the maximum extent possible. Once the initial purchase of the machine is made, you will find that the individual component parts are surprisingly affordable, and the profit margins can be very respectable indeed once you have everything worked out.
Of course, finding a suitable place to buy a brick and block making machine is not always easy, and it is safe to say you cannot pick one up from your local hardware store.
"There are now many cheap copies in the market and many Chinese companies are claiming to be authorized manufacturers or supplying the same. This is simply not true. It is easy to copy physical features of a brick and block making machine but the know-how in how to produce quality bricks is not copied and we are seeing many bad bricks and structures in the field as a result. Many clients have purchased these fakes and either been robbed of their money or if they receive goods they do not work. We are often asked to repair or fix these poor machines and clients lose their hard earned money," Ms. Dickson says.
Referrals and Certifications
Ms. Dickson advises that, clients should ask for successful referrals from other happy clients. They should ask for the supplier's approvals and certifications from the local authorities both on the equipment and their bricks. "They should also check to see if the provided information is verifiable so  for example if you watch some of the videos of the equipment, there are clever edits to cover problems or if you time the production, it cannot meet what their specifications say," she adds.
Most importantly, Mr. Andrew Dunn of Brick Management & Manufacturing Suppliers experts in clay brick making equipment in South Africa mentions that, another important factor that needs to be considered when starting a Brick Making Plant is the legislation around applying for an operational permit.
Also Read:Purchasing crushing and screening equipment
Technical details
According to Gulnara of Betonsen a supplier of block making machinery from Turkey, technical details are also very important when buying brick making machinery. "Technical details like electrical and mechanical parts, are quite essential if the brick and block making machine machine is to operate in its full potential and also last for a long time. These parts should be manufactured with renowned manufactures for the sake of spare parts availability and maintenance," he adds.
Additionally, according to Alexander Ebener of Zenith one of the world market leaders in equipment for the concrete block/paver industry from Germany, it is highly recommended to have a service engineer present during installation and commissioning of the machine so that you can be trained properly on how to work the machine.
Mr. Finn Christensen the Managing Director at Stonemaker in Canada recapitulates that, reliability and quality of the machine, variety of products that can be produced, ability of the machine to provide digital production report on the number of production cycles by hour and date provides the owner with control of the production work.
The steel
Peter Ortmann of Knauer in Germany mentions that, it is paramount to look at the steel that was used to make the machine because it will determine the life of the machine. "Our machines are very robust and long lasting and produce high quality products. We have a lot of machines which are 30-40 years old and still in operation," he adds.
The pressure system
The pressure system should be strong and well built in order to produce blocks with high quality. According to Tolga of Bess a manufacturer of quality concrete block Machines, hollow Block machines and concrete mould machines from Turkey, when the pressure system is not so good and quality, blocks can be cracked and collapsed.
Concrete mixing unit
The block making machine is the brain but the concrete mixing unit is the heart; if your heart is not pumping very well your brain will not work well. Therefore,  according to Mr. Andreas Suleyman of Pres Makina a designer and manufacturer of block making machines from Turkey, the mixing unit is a very important thing in block making. "The other important aspect is the vibration frequency and hydraulic pressure. Most production lines in Africa work under difficult weather conditions hence the production line must be very robust and easy to use," he adds.
Have a plan for the machine
According to Dion Mostert of Zhauns a manufacturer of brick and block making machinery from South Africa, always do your homework on any product you buy, ensure you have a business plan, be realistic in your expectations and be prepared to work hard- nothing good comes free or easy.
Mr. Ugo Gentilini of Lorev in Italy adds that the customer should know the brick and block machinery capacity, the time period it takes from the mixture to the laying of the bricks, know how you are going to transport the bricks, understand the purpose of the specific brick as there are different bricks for different purposes and different moulds that manufacture different bricks.
Knowing what you want to produce and the output of the particular machine in 8 hours is also quite important, as Leonhard Lückl the Sales Director at AME Gmbh one of the leading manufacturers in Europe of machinery and equipment for the production of concrete hollow block stones, full blocks, paving stones and curb stones in Germany alludes to.

Moreover, Mr. Dane Doubell of Doubell Machines a manufacturer of brick and block making machinery for 35 years from South Africa, adds that the community demand must be assessed first – is there a local need for the bricks or blocks? This is easily determined by the local selling price and the waiting period from suppliers.
"Secondly, the proposed site must be inspected – what limitations are there? You need a flat surface for an egg-layer or wooden boards for a static machine – but generally you need 450m² space for 1500 blocks a day. The concrete products set after 6 hours, but should only be moved after 24 hours. They must be watered daily for the hardening process to occur – this is a common mistake made. Make sure there is an available water source, no matter what machinery you buy," he affirms.

Ms. Paola Cadonà of Cadona srl a company with excellent experience in the production of block machines and moulds mentions that, before you fall in love with a wonderful huge machine, make sure there is enough power in your area to cater for the power needs of the machine.
After Sale Service
The African block making machine market is growing up more and more with the new construction technologies; therefore according to Ms. Nicola Tani of TBLOC Srl in Italy, it is important to choose a serious company, with a long history and many years of experience which is able to follow the customer during the whole shipping process and also offer local personnel training.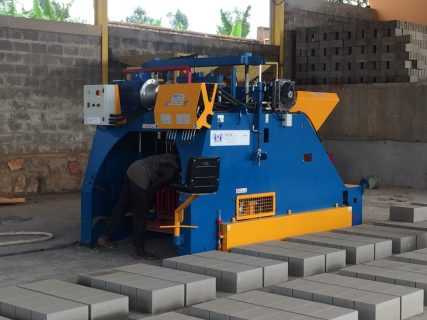 Moreover according to Katie Sweetman of Coote Engineering in the UK, it is paramount you as the customer ask yourself if the company providing your machine offer the opportunity to undertake a service contract for routine maintenance; because this will help to increase the lifespan of your machine and minimize the risk of time loss as a result of breakdowns.
According to Chiara Basso of Rieter Morando a company that produces technological solution for the production of heavy clay products, they regularly visit their clients and new potential investors through their network of Sales and Service Managers and our local Agents in East and South Africa.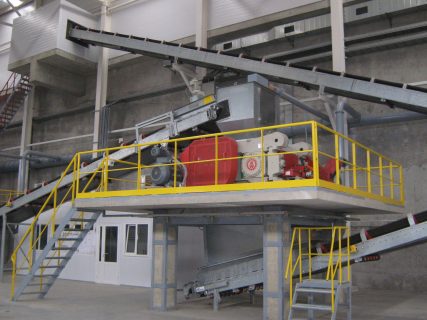 The company based in Europe with the Headquarter in Asti and a branch installed in Germany has been in business for over 100 years and has installed thousands of machines in Africa which has granted Rieter Morando a huge experience and the know-how to work with the local Companies.
Contact our contributors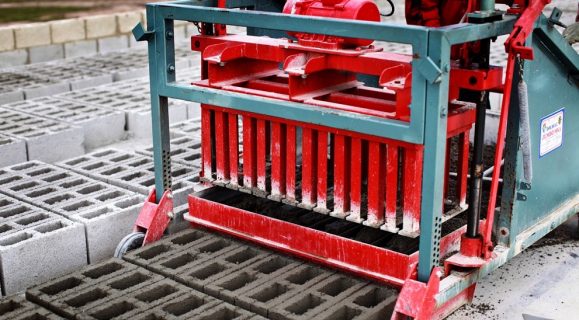 (South Africa)
(South Africa)
India
(South Africa)
(South Africa)
Germany
(Turkey)
(Italy)
(Spain)
Germany
UK
Canada
Turkey
South Africa
Italy
Italy
Germany