Cranes in construction sites are likely to adorn an place where construction is being undertaken in most West African countries in coming years, of course, as long as projects continue flowing.
The West African construction sector is not unique:more or less resonating with developments in other regions on the continent,it faces a mammoth infrastructure backlog, which, in most instances, would require complex interventions to be thoroughly addressed. And, for the most part, this would entail the use of complex technologies like cranes to lift heavy construction materials.
Reading into the increasing attendance of high profile annual exhibitions like Water Africa and West African Mining and Power Exhibition (WAMPEX), which this publication has been adequately represented, it is palpable that crane technology suppliers from all over the world would like their products to be amongst the most preferred during project procurement processes.
Water desludging bridge cranes odd or the way to go?
A South African crane manufacturer designed, manufactured, installed a water-desludging crane bridge crane for a Johannesburg water utility, Rand Water's Zuikerbosch reticulation plant, in Vereeniging, Gauteng, late 2014. The crane system installed at the Vaal river catchment area scours 10 000 m2 of the river bed to remove the sludge layer. Two-hundred-million litres of water flows through the system daily, with 16-million litres of that being sludge, which is pumped out by the bridges. Something on these lines had never been seen before. So far, arguably, this was Africa's first.
 Enhanced modular adaptability and productivity
The Clain william Dam project, the second largest dam construction project  (after De Hoop Dam), which South Africa's Department of Water and Sanitation carried out, accentuated the load handling efficiency of modular tower cranes.
The project's brief was to increase the dam's capacity by raising its wall and modular crane technology was used to pour concrete. Conspicuous in the project was the use of standard hoists as a platform to increase elevation by accommodating lifts higher (as high as 15-metre) than the average (6.8 metres).  From a functional and productivity perspective, modular crane designs are said to have saved time and drives down costs, on the word of the project manager involved.
The greater modular adaptability and productivity could also be seen in tower cranes, which were on use at the recently completed Portside Towers in Cape Town. Their wide radius and height proved handy in carrying weight in constrained environments.
 More robust, reliable and rugged
There is a gradual acceptance in the global engineering fraternity about the long term advantages both from a cost and convenient perspective of installing robust, durable cranes over delicate machines that are more likely to fail in times of failures. Add this to innovative drive and control technology, the result is a good performance.
According to Mrs. Musya Tumanyan the Senior Vice-President of Hoffman Equipment from the US, it is important to check the quality, durability and serviceability of equipment. "Also ensure there is a reliable after-sale support for replacement of spare parts and on-line technical support; post commissioning separate training of the operators and mechanics which includes in classes and hands-on approach," she adds.
Eric Barbaras, Managing Director of HADEF  says that high quality components as they are used for HADEF hoists, winches and cranes reduce wear which in turn offer a long lifetime reducing maintenance cost.
Competitive edge
No one has a crystal ball to foretell the future, but, certainly, cranes that demonstrate the following qualities will have the edge as products of first resort: high quality, lower maintenance costs, safety, over and above lower overall useful lifetime costs.
Gerald Körner, Sales Director of SWF Krantechnik pointed out that sustainable success results from strong and responsible performance. The life cycle of a crane consists of the production of raw materials and components, manufacturing, use and maintenance. An investment in quality always pays off in the long term.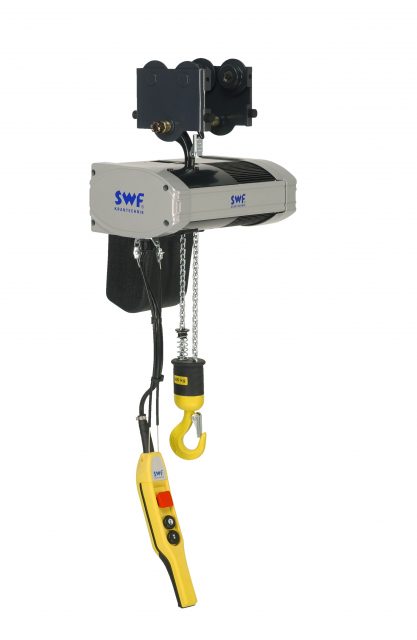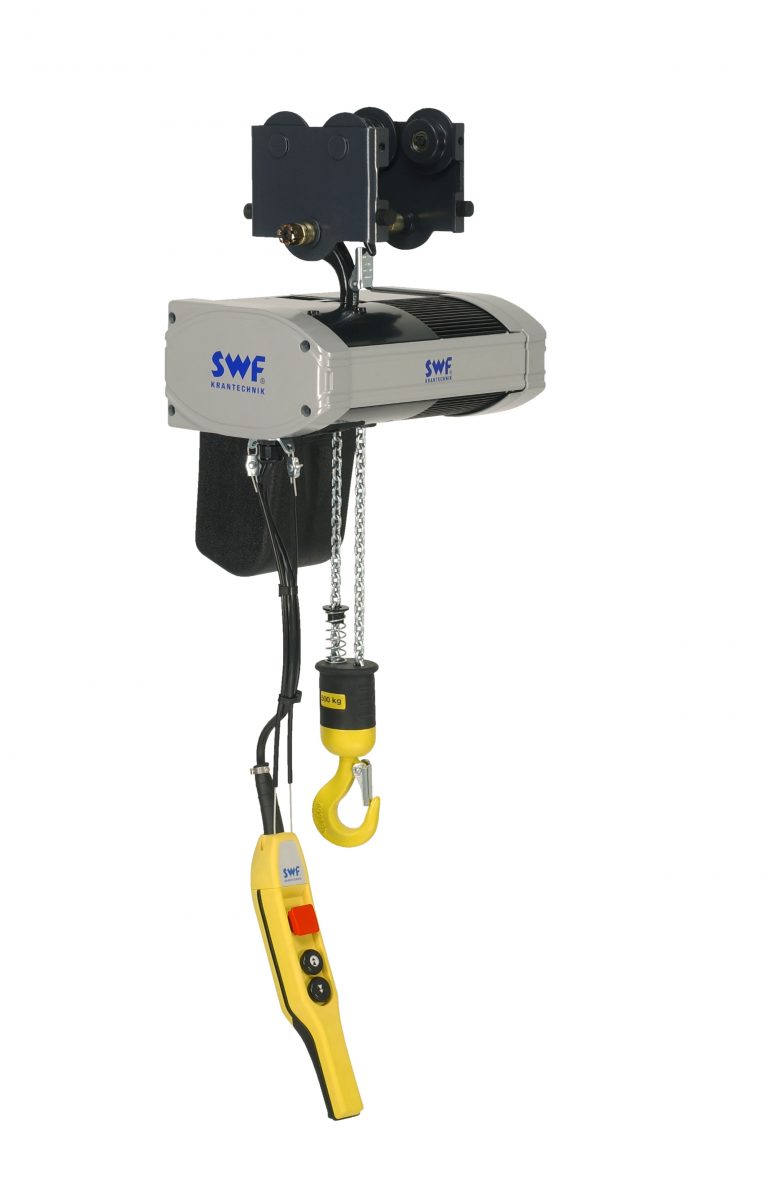 Gerald further added that each year, construction firms  invests millions dollars in cranes. Experienced and motivated experts develop innovative products to meet the requirements of today´s markets.
L.M. Rao of VERTEX Cranes & Hoists comments that operating the crane in hoisting motion at 90 degrees is a major factor considered for maintenance of the crane that in return results to continuous success results. The results are products which improve customers efficiency and productivity while prioritizing safety.
Is the region ready for new innovations?
According to Jayna Labrie, Marketing Coordinator Empire Crane company, crane technology has come so far in recent years. Cranes are now safer, smarter, and allow operators to work more efficiently. New camera systems allow operators to see all around their equipment which prevents accidents and keeps everyone on the job site safe.
She further adds that crane computers have the ability to detect problems and notify the operator of when service should be done. Some cranes even can be remote controlled not.
"It's quite amazing the technology that now comes standard in these machines," said Jayna.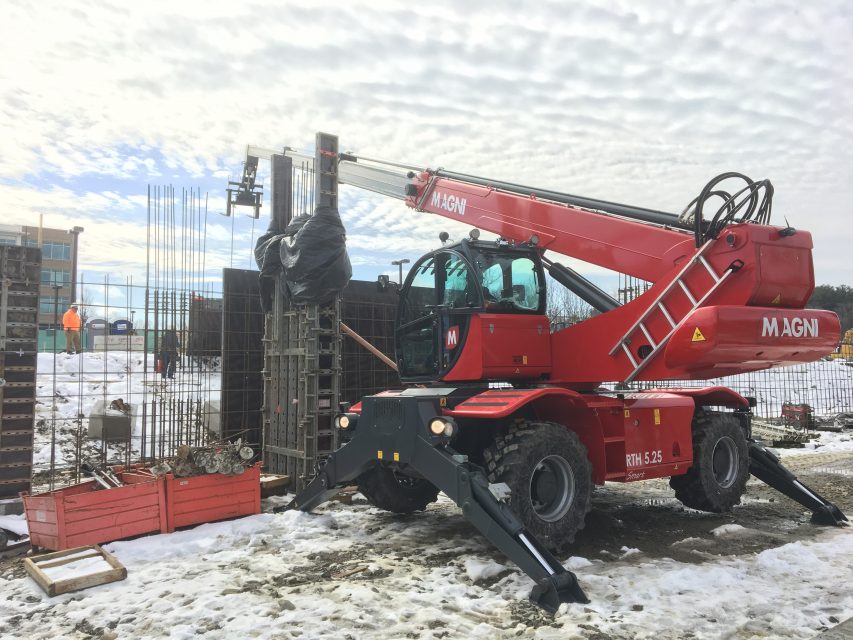 "Will the industry embrace our products?" vendors of crane technology must be wondering. Naturally, there will always be doubts about whether contractors would be prepared to ditch old technology for new. Nevertheless, if private or public sector project developers are really focused on saving costs, they have to adopt cost effective technologies that would significantly reduce project costs.
Selecting a good crane
Michael Völker, Head of Product Management Crane at PALFINGER AG points out that the basic factors to consider when selecting a crane for use are the required outreach, lifting capacity and equipment; "Decide which model range and more concrete which model line is best for your application. PALFINGER differentiates in TEC and SLD, and e.g. SLD 1 cranes are equipped with OSK overload protection."
Established in 1932, PALFINGER stands for the most innovative, reliable and cost-effective lifting solutions for use on commercial vehicles and in the maritime field. Innovation and further internationalization of products, processes and services form, in addition to greater flexibility, are the lived strategic pillars of the corporate strategy.