The choice of a reliable partner in heavy lift transportation is very important if your equipment is to reach your destination safe and secure. Heavy lift operations usually involve highly valuable equipment that takes time to make hence to make sure that it is safely handled.
Any accident in the process can lead to huge losses that may take long to recover or may never be recovered. For that reason, your heavy lift transportation partner should above all things be reliable enough to guarantee the safety of your equipment. Here is how to go about choosing the most reliable partner for these operations.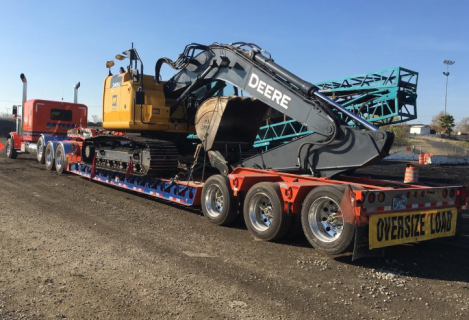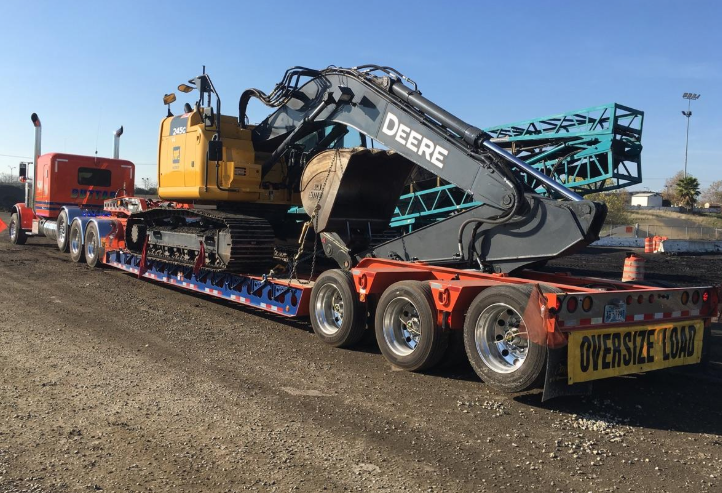 Also Read: 4 Tips to consider when hiring heavy equipment for your plant
Compare the costs from different partners
It has already cost you a fortune to acquire your equipment from the supplier. Therefore, it is prudent to ensure that you get a competitive rate for the heavy lift transportation. This what should come in first without a compromise on the kind of services you are about to get. It is very important – cheap doesn't mean compromised services. You could still get affordable services that have high standards of security and safety. Consult a number of professionals in the field before settling on your preferred company for your heavy lift transportation.
Also Read:When to buy and when to rent construction equipment
Engage professionals for heavy lift cargo
Professionalism is key for successful heavy lift cargo. In that case, your chosen partner should promise that the following conditions are met for purposes of maintaining professionalism and recommended standard practice for heavy lift operations.
A careful assessment of the characteristics and technical aspects of the heavy cargo, the transportation's requirements and the safety measures put in place when handling and transporting the cargo.
The choice of the best route of transportation must be met to make sure that this large-scale transportation is made via good transportation conditions of the environment.
Smooth heavy lift transportation will require a thorough assessment and check of roads, culverts, bridges and their ability to contain and support such a huge engagement. Prior to the day of transportation, the company should have conducted an assessment of the travel route and get rid of anything would be a hindrance to effective transportation.
Highlight measures to be taken to safeguard against adverse weather conditions. Establish whether your goods will be covered following snowfall or rainfall and whether anti-skid measures are in place to guarantee safety transportation. The company should not leave anything to chance in safeguard your equipment during the transportation.
Ensure the company provides different kinds of vehicles for project cargo transportation
There are different kinds of heavy lift transportation operations involving different kinds of equipment such as over-sized excavators, bulldozers, motor graders, crawler loaders among others. Your partner should be able to get you the type of transporter suitable for your specific need.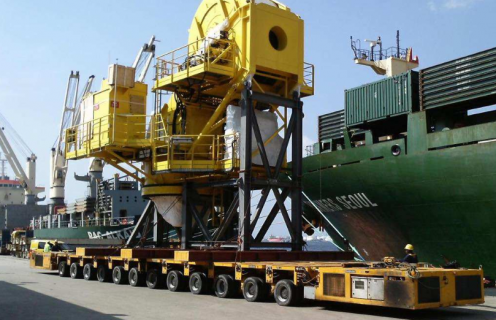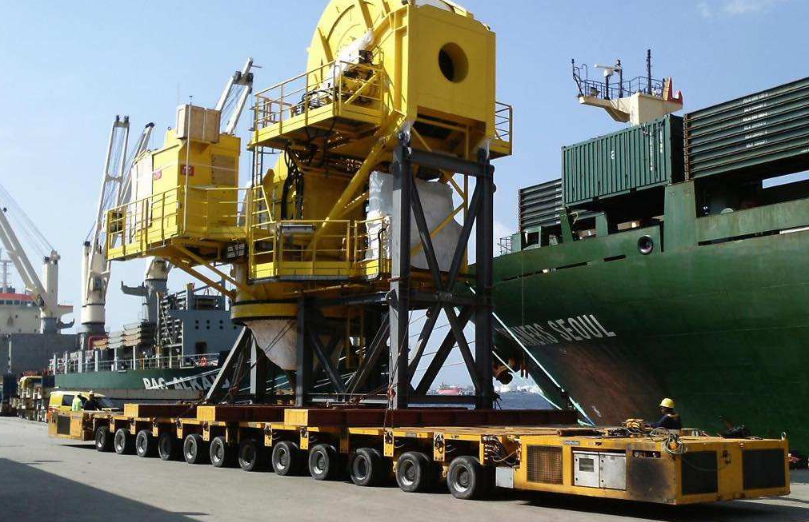 There are different types of transporters used for heavy transportation namely extendable trailers, the self-propelled modular transporter (SPMT), lowboy trailers, modular trailers and the flatbed trailers. The choice of the right vehicle for your heavy lift transportation is vital for ensuring safety in operations.
Also Read: What is a SPMT (self-propelled modular transporter)?
Make sure the company has experience
Experience in handling heavy lift cargo is important when considering a partner for your heavy cargo. Most importantly, your partner should be in a position to handle various kinds of goods. Experience is vital because each heavy lift transportation has unique demands based on the shape, dimension and weight. Therefore, having handled different kinds of heavy equipment is crucial in telling whether your new-founder partner has the kind of skill and experience needed for taking such cargo as yours.
An experienced partner will not only have a promise of safety in the operations but also enhance efficiency. Most importantly, there are fundamental formalities applied in heavy lift transportation that can only be perfectly executed by someone with experience. There has to be well-planned applications for the oversize transportation from the relevant government offices so as to facilitate a smooth transportation process.
Look at customer service
This is another area that must be looked at closely. Check the partner's response rate. Make sure it is quick enough providing the requisite details needed for safe heavy lift transportation operations. Effective communication will, therefore, be of utmost importance if the process is to be successful.
The partner should be well-informed on relevant laws and regulations
To be on the safe side of the law, your partner should be well-versed with all the stipulated laws and regulations in the transportation of heavy lift cargo. There are different laws that govern such operations for different countries hence the need to work with a company that has a thorough understanding of the same. This has to do with such things as maximum speed during transportation, maximum load rating for each axle and bearing capacity on the roads.
 7. Check evaluation from past clients
Make use of other clients in the past to decide on whether you will settle for a transportation company or not. If there have been positive reviews concerning their services in heavy lift transportation, then you will have less doubt in engaging them for your heavy lift cargo. Otherwise, you will have to look for someone else with a good standing in the industry.
The process of choosing a partner for heavy lift transportation is an important one considering the kind of investment made on your cargo. For that matter, professionalism is key in ensuring a smooth and safe process. Nothing is to be left to chance. Your equipment is too important to be transported in a careless manner. Contingency measures should be put in place to ensure that your equipment reaches the desired destination as agreed. In case of a vehicle failure, the company should provide standby maintenance personnel or other alternatives.
About Author
Chris, is the General manager of ANSTER SPECIAL VEHICLES and specialized in project cargo, heavy haulage and heavy lift transport industry for over 20 years, I would like to share my experience in the field.