Synthetic oils are lubricants made out of artificially made chemical compounds. Other than being able to be synthesized from other raw materials, synthetic oils can also be manufactured using petroleum that is chemically modified.
It is not only refined but also distilled, purified and broken down into basic molecules. Apart from removing more impurities from the crude oil, this process also enables individual molecules in the oil to be customized to the demands of modern engines. These tailored molecules offer a higher level of protection and performance than conventional oils.
Also read: Why turn to synthetics oils for your engine lubrication
However, not all synthetic oils are synthesized the same way or provide the same protection. They consist of very different types and combinations of base oils and additives. There can be a major effect on performance with a minor difference in formulation. For instance, if a bit more of one additive is added and better cleanliness is achieved, wear protection may be lost as a result. If there is a cut back on this additive, a better performance is achieved at high temperatures, but the cold weather startup will not be as good.
There are two types of synthetic oils namely: Full synthetics and semi-synthetic oils. Full synthetic oils are synthesized from crude oil through a chemical process unlike conventional oils which are synthesized through the distillation process. As a result, synthetic oil possesses a more consistent molecular size which in turn gives it somewhat more uniform properties.
Semi-synthetic oils which were first introduced in 1966; are a combination of conventional oil and synthetic base stocks. These oils are engineered to have many of the benefits of full synthetic oils without the cost. Lubricants that possess synthetic base stocks lower than 30 percent but have high performance additives containing esters can also be regarded as synthetic lubricants.
The performance of synthetic oils is hardier, especially with regards to low temperature pumpability and high temperature stability and protection against deposits. These attributes contribute directly into, reduced fuel consumption, minimal engine wear and longer engine life.
Synthetic oils have been specifically developed to meet the extreme demands found within modern engines. They are much more free-flowing than conventional oils. Their biggest benefit is that, they greatly increase engine protection. Conventional oils take some time to circulate when an engine is first started; this allows friction between un-lubricated parts to cause wear. In contrast, a synthetic lubricant starts circulating faster, reducing friction, and protecting moving parts within the engine.
Synthetic oils can also minimize fuel consumption significantly and reduce oil consumption. During the warm-up period of a typical engine journey, conventional oils move slower due to their thick viscosity, making the engine thirstier and less efficient. With synthetic oils the engine reaches peak operating with efficiency much sooner because they get to work much quicker and reduces oil consumption.
Another advantage of synthetics in the synthetic oils is that they are cleaner and more environmentally friendly. They play a big part in cutting engine emissions when compared to conventional oils. Conventional oils also contain impurities in greater amounts; impurities such as sulfur, reactive and unstable hydrocarbons and other undesirable contaminants that cannot be fully removed by conventional refining of crude oil. Synthetic oils therefore, easily outperform conventional oils in all these respect.
Mr. Michael Obingo the Lubricants General Manager at Hass Petroleum insists that the world is moving towards synthetic oils. "They not only last longer compared to mineral oils but they are also environmentally friendly. Although the reception in Kenya is lukewarm due to the price of the oils, we are gradually transitioning since the benefits of synthetic oils are on the long term," he said.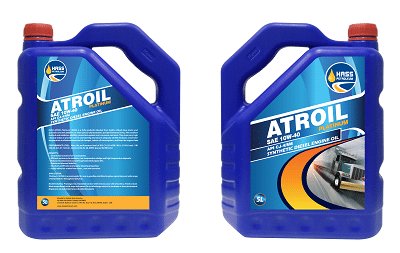 Hass Petroleum Group is a regional oil marketing company with significant presence in East Africa and the Great Lakes Region. Incorporated in 1997, Hass Petroleum Group has invested heavily in storage facilities as well as in retail station networks and a strong supply chain infrastructure. This, coupled with the use of cutting-edge technology, positions the Group as the market leader in the regional oil industry.
According to Mr. Obingo, Hass Petroleum is currently dealing with two types of synthetic oils for diesel and petrol engines exclusive to automotives. They also supply the construction industry but the transition is slow in the industry since synthetic oils are more costly and are recommended for newer machines with a longer drainage interval requirement. "We manufacture our oils in Dubai then import them since there is no technological capability to manufacture them locally," he said.
Mr. Obingo pointed out counterfeit oils as the main challenge facing the industry. "We have put in place certain measures to ensure we deal with this issue of counterfeit oils. For instance, we have a modest distribution network whereby we sell our own products in our different filling stations; we are the ones who deliver our products to our clients, plus we keep changing our packs and the design of our seal. We are also working towards having authentication codes on our products for our clients to SMS and confirm the authenticity of the product," he said. He also added that Hass Petroleum usually conducts training programs to create awareness on prices, counterfeit oils and engine oil suitability among its dealers; this is due to the fact that oil needs a lot of research and development.
"There is no collective effort to curb this counterfeit menace; the government needs to work harder on this. They need to upgrade oils and at the same time raise the bar of the minimum standards required," he concluded.
Mr. Syed Abdur Rahman of Dana Lubricants Factory LLC asserts that, synthetic oils provide oxidation stability against corrosion and also thermal and hydraulic stability. "Our lubricants promote longevity by ultimate engine protection in all driving conditions, protect against heat stress, engine deposits, rust and wear; they are suitable for harshest operating conditions in automotive, marines and heavy industrial applications and they also have a longer drain interval," he said.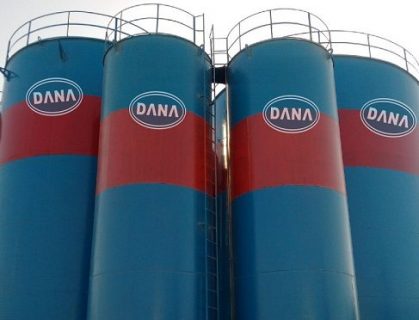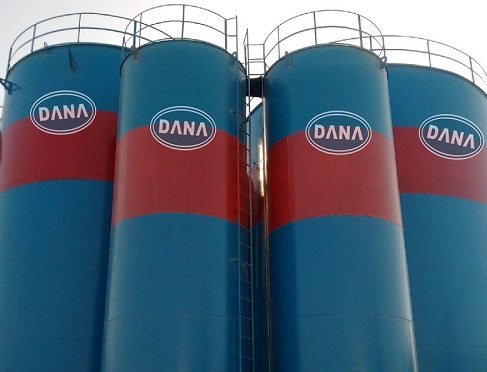 "Moreover our lubricants are formulated to the highest international standards and specifications as per: American Petroleum Institute (API), Society of Automotive Engineers (SAE), US Military (MIL) and Customer Formulation (OEM)," he added.
Dana Lubricants Factory LLC is a division of DANA Group UAE, which develops and manufactures a comprehensive range of technologically advanced lubricants for a variety of needs that enhance the performance in engines machines and other equipment.
They have a market base in Africa where they sell base oils like SN 150, SN 500, N 150, N500; and finished lubricants for gasoline and diesel. They also sell Industrial oils like 10W40, 20W40, 15W40, ATF, brake oil and hydraulic oil.
"We undertake bulk operations and specialize in undertaking corporate offers to cater the needs of different customers. Our sole aim is to provide exquisite features, said Mr. Rahman. "Additionally, we never compromise on quality and quantity as all the oils manufactured are 100% Virgin," concluded Mr. Rahman.