Commercial businesses are always looking for ways to reduce costs and also find a greener way to run operations. Overheads can add up and one of the surest ways of reducing costs is by switching to LED area lighting.
Small and big businesses occupy different areas that require area lighting, for example, parking lots or office spaces. Commercial buildings can waste upto 30% energy they use and installing LED area lighting can help reduce their running costs significantly by lowering energy consumption.
Here are some benefits of LED area lighting:
LED area lighting uses less energy to produce the same amount of light as incandescent bulbs.
LED bulbs are durable lowering maintenance costs significantly.
LED area lighting produces low heat compared to incandescent bulbs, emitting a higher percentage of visible light.
LED area lights are 100% recyclable and contain no mercury, no glass, or lead.
LED area lighting can run for almost 4 times longer than incandescent bulbs, fluorescent, or even metal halide lights.
LED area lights are very versatile in terms of design and can be used in a number of applications suitable for commercial, industrial, and residential spaces.
LED area lights can work on low voltages which make them an ideal choice for outdoor lighting fixtures.
There are different areas where LED area lighting can be installed to reduce energy consumption, including indoor and outdoor spaces.
Offices: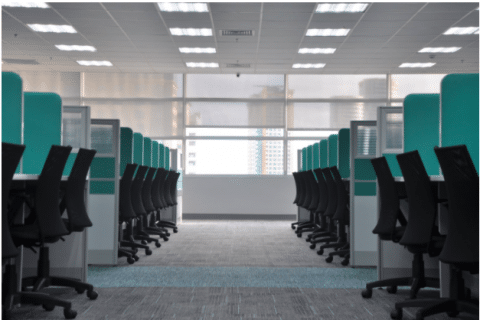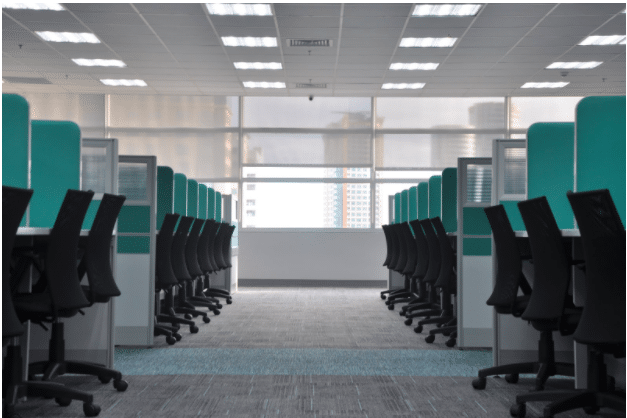 You can reduce energy consumption and costs by up to 80% by installing LED area lighting in your office. Not only are there economic and environmental benefits but studies suggest LED area lighting can improve work performance and can influence your mood and energy in the workplace.
Parking Lots:
Parking lot lights need to provide the public with lighting that increases their safety. The advantage of LED parking lot lights is that light is evenly distributed across surfaces because of the multi-point design and focused controlled optics for consistency. This ensures that light intensity is not focused on one spot, and regardless of distance, LED parking lot lights are providing sufficient amounts of light. LED parking lot lights will also produce a consistent natural white or bright white color throughout its lifespan, unlike metal halides which can start omitting pink, green, or blue tones when they need to be replaced.
Lobby/ Hallways:
These area lights in most buildings are on for longer as a safety precaution. LED lighting is a great choice for these areas that need to be well lit to help people navigate through buildings, especially during emergencies. A helpful tip: do not forget about lights above Fire Exit signs.
Hotels and Restaurants:
Commercial businesses are moving towards eco-friendly lighting, switching to LED lights. LED Area lights are perfect for illuminating the outdoors as well as indoor spaces of hotels, such as parking lots, hallways, reception areas etc. Hotels and restaurants are smartly saving their money as well as energy using LED area lights. The consciousness of hotels investing in energy-saving applications also puts an impression on the guests thus leading to its popularity. The optical design and the various fixture options of LED Area lights do not let the hotels suffer on the style quotient too.
Hospitals: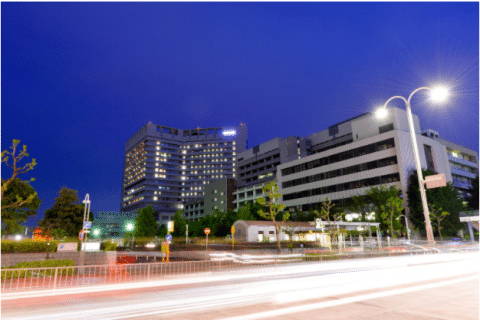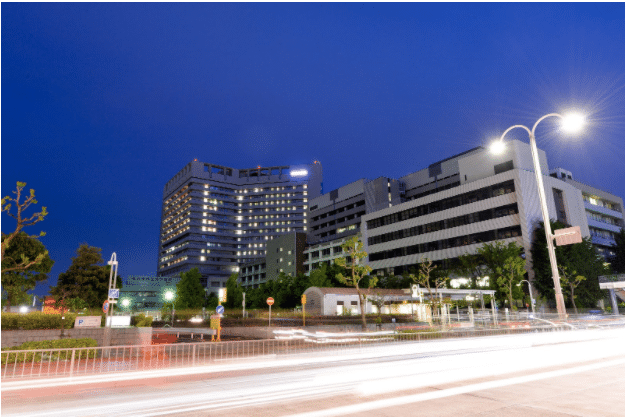 Hospitals need to ensure that there is proper lighting in and around the hospital, especially on the access road of the hospital. LED area lights illuminate large spaces uniformly and serve the purpose in hospitals effectively. Hospitals also need to ensure that energy saving lights are used. LED area lights offer comprehensive energy solutions and help hospitals contribute towards saving energy.
GLOBAL Energy & Lighting, based in San Jose, focuses on building smart LED lighting systems and control systems. They have introduced their Blaze Series for Area Lighting as a combination of high efficacy fixtures and ultimate control with their GlobalLink wireless control systems.
The Blaze luminaires are a great replacement for halogen or metal halide lights, saving upto 85% on energy costs and increasing ROI.
In fact, The Village at Meridian opted for a more energy-efficient, long-lasting, and affordable lighting solution and by choosing GLOBAL's Blaze Series area lighting, and were able to save more than 70% on their annual savings.
LED technology has come a long way and increased in popularity for providing cost-saving, energy-efficient, high-quality, and low maintenance solutions to larger commercial spaces like parking lot areas.
The switch from your current lighting fixtures to LED parking lot lights is a great investment for your business and also for the planet and the benefits can be experienced over a long period of time.