The first of the 71 gravity-based structures (GBS) serving as foundations for the 500MW Fecamp offshore wind farm in France has been placed on its transport barge. This took place at the Bougainville yard in the Grand Port Maritime of Le Havre, ahead of transportation and installation at the project site off the coast of Normandy.
Sarens, a world leader in heavy lifting, engineered transport, and crane rental played a crucial role in this process. according to the company, lifting each of the GBS, a Gantry system was specifically created for this work. The gantry consists of two different units which are moved around the site on SPMT (Self-Propelled Modular Transport) axle lines.
Search for construction leads
After being positioned around each GBS, the load is secured by four lugs, and the two parts of the gantry system are interconnected by data cables so that they can operate as one. After lifting the GBS, it is positioned on 180 axle lines of SPMT for transport to the Cargo Barges at the quayside.
Project Overview
The 500MW Fecamp offshore wind farm is being developed on a 67km² area located off the coast of Fécamp in France.
The project involves the installation of 71 SWT-7.0-154 offshore wind turbines with a capacity of 7MW each. Each turbine will have a rotor diameter of 150m and a swept area of 17,860m². The tubular steel turbine tower on the other hand will have a hub height of 100m, while each of the three light blades will measure 73.5m.
The turbines will be manufactured at the Siemens Gamesa Renewable Energy (SGRE) manufacturing plant to be built in Le Havre. Assembly will take place at the Port of Cherbourg.
They will be mounted on a 1,800t, 90m-high Cranefree Gravity foundation supplied by Seatower. Built on the port of Le Havre, the foundation is a pre-stressed reinforced concrete structure topped by a metal mast.
Upon completion, Fecamp offshore wind farm will generate sufficient electricity to fulfill the demands of 770,000 people in Seine-Maritime. In addition, it will offset two million tonnes of carbon dioxide per year through its operational life of 25 years.
Summary 
Name:              Fecamp offshore wind farm
Location:          Seine-Maritime in the Normandy region of northwest France
Owner:             Eolien Maritime France (EMF)
Capacity:         498MW
Cost:                US $2.25bn+
Status:             Underconstruction
Jun 2020
Siemens Gamesa receives firm order for Fecamp offshore wind project in France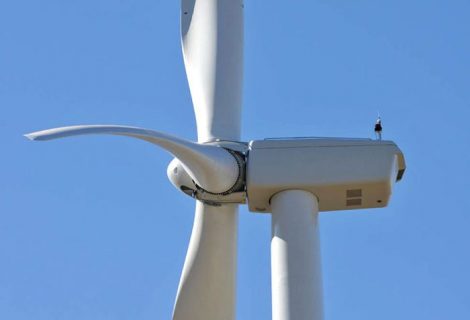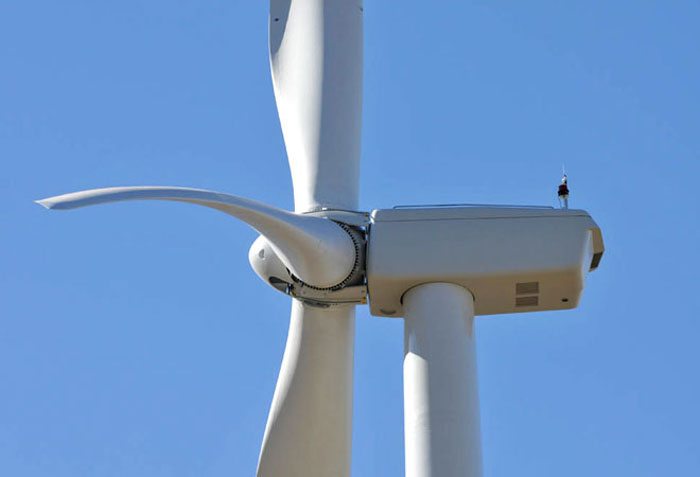 Siemens Gamesa has received an order to supply wind turbines for the Fécamp offshore wind power plant in France. The order which was accompanied by a 15-year maintenance contract came from customers EDF Renewables, Enbridge, and wpd AG.
The announcement of this firm order comes in addition to the recent firm order from Ailes Marines consortium. The latter is for the 496 MW Bay of St. Brieuc offshore wind power plant located in Britanny. Here, Siemens Gamesa will supply 62 SG 8.0-167 DD offshore wind turbines. In addition, it will maintain them for a total of 10 years.
These machines just like those of the Fécamp offshore wind power plant will be manufactured in Le Havre.
Also Read: Siemens Gamesa selects consortium for construction of wind turbine plant in Le Havre
Remarks on the awards
"These first two firm orders strengthen Siemens Gamesa´s leadership of the French offshore wind industry. It is good news for the renewable energy transition in France. Moreover, it allows us to fully bring our offshore manufacturing project in Le Havre to life," says Andreas Nauen. The latter is the CEO of the Siemens Gamesa Offshore Business Unit.
Cédric Le Bousse, Director of Renewable Marine Energies France of EDF Renewable also commented on the project. He said, "I am delighted to announce today the construction of our offshore wind farm in Fécamp.
The Fécamp offshore wind power plant project will create value for the territories and the Normandy region. This is all thanks to our industrial partner Siemens Gamesa in addition to the mobilization of EDF Renewables' teams with the local stakeholders."
The next expected orders for SGRE concern the Courseulles sur mer, Dieppe le Tréport, and Yeu Noirmoutier projects. These have a total of nearly 1500 MW of additional capacity.
Funding for the US$ 2.2bn Fecamp offshore wind project in France finalized
Funding for the US$ 2.2bn Fecamp offshore wind project in France has been finalized by Electricite de France SA and its Canadian and German associates. EDF, Enbridge Inc., and Wpd AG, therefore, plan to commission the 500-MW wind farm in 2023.
Lenders include the European Investment Bank, BNP Paribas SA, Credit Agricole SA, and Societe Generale SA. They, according to Eric Le Bousse, the head of marine energies in France at EDF Renewables, will finance about 80 percent of the project.
EDF and Enbridge each own 35% of the project while Wpd holds 65.