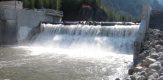 The Ndula hydropower plant that was once able to produce 2MW of power 92-years ago, will now serve as a museum anticipated to attract students and members of the public.
Kenya's national power utility, Kenya Electricity Generating Company (KenGen), the KenGen Foundation and the National Museums of Kenya signed a mutual accord to launch the museum.
Search for construction leads
The Ndula hydropower plant was decommissioned in 2010 owing to operational challenges, media reported.
KenGen's managing director and CEO Eng Albert Mugo, said: "The Ndula hydropower station used equipment that is obsolete, making it exceedingly expensive to operate." According to the media, during its peak days the Kiambu County-based power station was able of producing 2MW.
Once the plant is declared as a national heritage site as anticipated, it will become the first electric power production museum in East Africa, media reported.
As per the MoU, the joint venture will entail conservation and management of the nation's heritage of electricity generation and conversion of the station into a museum through research, documentation, construction of required facilities, fabrication and curation of exhibition materials and safeguarding of the site and existing equipment.
"It will also entail the establishment of opportunities for education and training in heritage conservation and management and personnel exchange and partnership through training programs and workshops with special interest in development of power generation," Mugo added.
Media further reported that the hydropower plant and its allied external components like the dam, Thika River and the waterfalls, which will be part of the basic display regions, will be preserved with minimum changes so as to showcase them in the most genuine manner.
Director General, national museums of Kenya, Dr. Mzalendo Kibunjia said: "We look forward to the Ndula museum to radically reduce the influx of students and members of the public who wish to visit the Company's power stations on a day.
"The Museum will present a better learning atmosphere for those seeking to learn more about electric power generation complete with a historic touch," Kibunjia added.