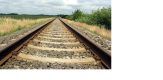 Tanzania has signed a US $1.5bn 20-year loan agreement with Standard Chartered Bank Tanzania to fund the construction of a 550km stretch of (SGR) standard gauge railway between the commercial capital and port of Dar es Salaam and Matukupora, in the centre of the country.
The Tanzanian Finance and Planning Ministry and Standard Chartered Bank Tanzania said that the loan, which was coordinated by the bank, was the largest ever raised by the ministry. The main funders were the Export Credit Agencies of Denmark and Sweden.
Search for construction leads
Also Read: First phase of Tanzania SGR likely to miss deadline
Project financing
Speaking at the signing ceremony, Philip Mpango, Tanzania's finance minister, said that with the help of Standard Chartered and other partners, the project financing will further increase direct employment in Tanzania, and more importantly, enable the local communities to thrive as they will be able to gain access to wider social services such as food and housing.
"I would like to thank the governments of Sweden and Denmark. These two nations have shown us their true friendship not only in words but also in action. Please convey our country's sincere appreciation to the Export Credit Agencies and lenders in your countries," he said.
Other contributors to the loan were the Development Bank of Southern Africa, the Trade and Development Bank and the African Export-Import Bank.
Tanzania SGR project
The rail link is part of a US $14.2bn plan to build around 2,500km of standard gauge rail lines in the country over the next five years. It is intended to reduce road congestion and decrease freight costs by 40%. Each freight train is expected to transport up to 10,000 tonnes, equivalent to 500 lorry-loads. It will also connect Tanzania to Burundi, Rwanda and The Democratic Republic of Congo, making it an important enabler of regional integration.
Looking for a personal loan for your own construction project? Whether you're renovating your home or your business premises, now loan helps people compare loans instantly for free. You can find the cheapest lenders willing to lend personal loans to you without affecting your credit."