Qiddiyah City is an entertainment megaproject that is currently under development in Al Qidiya, 45 km southwest of Riyadh in Saudi Arabia.
Also Read: Sultan Palace Beach Retreat Development in Kikambala, Kilifi County, Kenya
Plans for construction of this unique edifice featuring family-friendly theme parks, sports arenas suitable for international competitions, academies for sports and arts, concert and entertainment venues, racetracks for motorsport enthusiasts as well as outdoor and adventure activities alongside nature and environment experiences just to mention but a few, began back in April 2018.

Occupying a total of 334 sq. km with a planned build-up area of 223 km2 (the rest of the land is set aside for nature conservation), the Qiddiyah City project has been divided into five development nodes, which are a Resort Core, a City Centre, an Eco Core, a Motion Core, and a Golf and Residential Neighborhood.
Phase one of the project which is expected to be completed by 2022, will have six Flags Qiddiya, a family-oriented park filled with rides and attractions distributed throughout six themed lands.
Neighboring this pedestrian-oriented district shall be a major outdoor entertainment venue, capable of accommodating events that can host between 5,000 to 40,000 people in a park-like setting, punctuated with active skating and skiing facilities.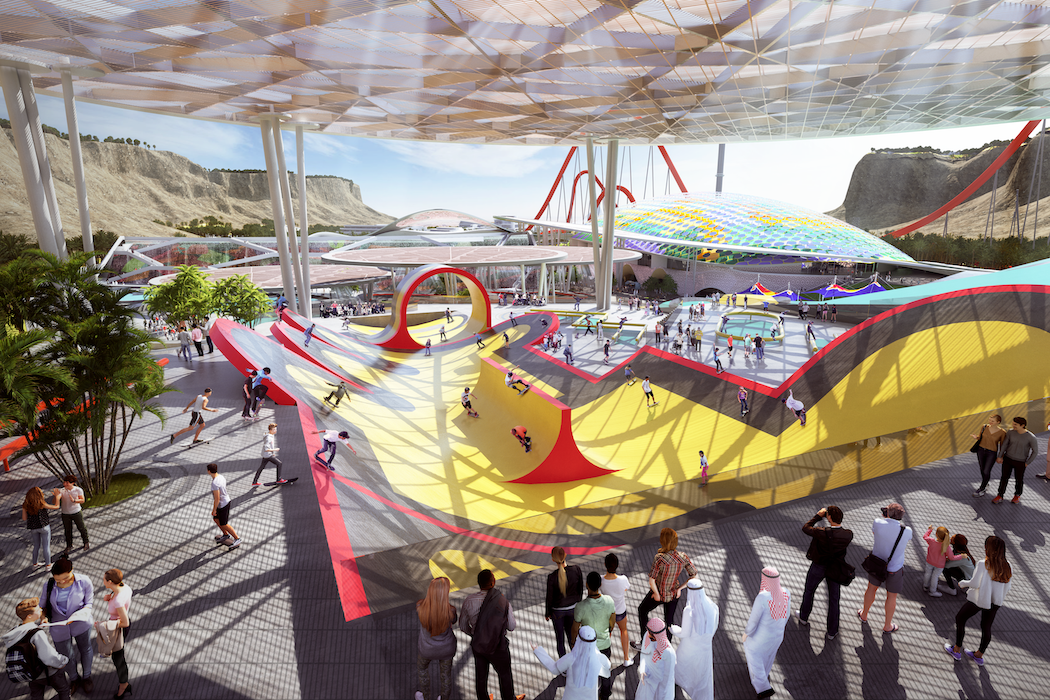 According to the developer, upon completion Qiddiya City will be a disruptive destination recognized on the world stage as the home of the most innovative and immersive experiences.
"Our wide range of offerings will be based on five cornerstones: Sports & Wellness; Nature & Environment; Parks & Attractions; Motion & Mobility; and Arts & Culture, making Qiddiya the capital of Entertainment, Sports and Arts, not just in the Kingdom of Saudi Arabia, but in the entire world," explains the developer.
Project team
The project is being developed by the Qiddiya Investment Company (QIC), which is fully owned by the Public Investment Fund (PIF) of Saudi Arabia. The entertainment city's design was made by a consortium that includes Bjarke Ingles Group (BIG), a Denmark-based company.