Coming up in the thriving suburb of East Legon that is fast becoming the new Jewel of Accra, the capital city of Ghana, Riviera Residence is a unique mixed-use residential development with a total of 78 apartments.
Also Read: Haven Gardens development in East Legon, Greater Accra region, Ghana
These apartments consist of Studios, 1 Bedroom, 2 Bedrooms, and 3 Bedrooms units as well as 4 Penthouses with lakeside views that will be enjoyed through a high ceiling to floor windows and splendid balconies.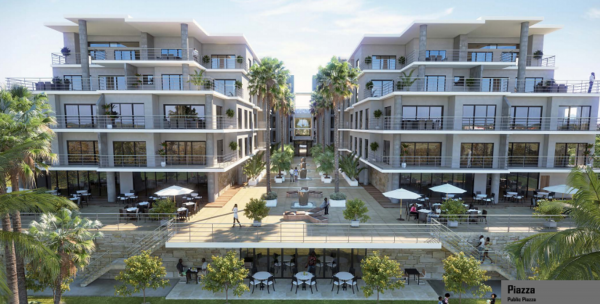 This 5-storey development boasts amenities such as ample covered parking, landscaped private waterfront promenade, 4 storey high infinity swimming pool, a clubhouse, a fitness center, and a secure and private children's play area.
Riviera Residence project team
Developer: Beaufort Residences
Legal Partners: Microlex Africa
Architect: Drawit 
Quantity Surveyor: Walker Mare
Project Manager: Beaufort Residences
Electrical Engineer: Sebokwa Engineering