Project Connect is a transit expansion project that is being carried out by the Capital Metropolitan Transportation Authority (Capital Metro), a public transportation provider in the city of Austin, Texas.
With this project, Capital Metro will add two light rail lines (MetroRail Blue Line and MetroRail Orange Line), one bus rapid transit line, and one commuter rail line (Green Line) to the already existing Red Line, which will also undergo major improvements as part of the project.
The MetroRail Blue Line will operate on a 24 km stretch from Austin-Bergstrom International Airport to North Lamar, with a total of 20 statins, while on the other hand, with a total of 22 stations, the MetroRail Orange Line will be approximately 34 km long linking slaughter and North Lamar/Tech Ridge.
Also Read: The North-South Commuter Railway in the Philippines (NSCRP) Timeline and All You Need To Know
MetroRail Blue Line and the Orange Line will run at a frequency of 10 minutes that can be increased for special events if needed, and they will arrive every 5 minutes on sections of the route where they share the same tracks, for example, the downtown area where a 2.6 km transit tunnel running under Guadalupe street from Cesar Chavez Street to 14th street, as well as under 4th street from Guadalupe to Trinity street, will be built as part of the Project Connect.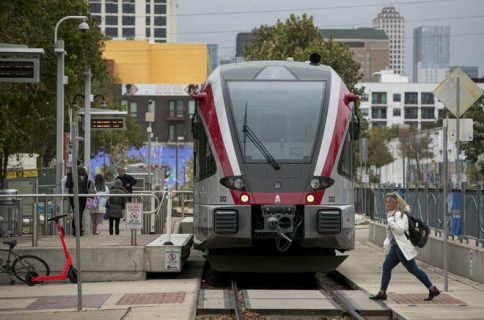 The new commuter rail line (Green Line) will be 43 km long from downtown Austin to eastern Travis County and into Bastrop County, connecting Manor, Texas with downtown. GreenLine will operate along Capital Metro's existing freight line between Austin and Manor, with a possible future terminus at Elgin, connecting suburban residents to central Austin. It will also interline with the Red Line between Downtown and Plaza Saltillo stations, where it will then split off, with the already existing Red Line heading north and the Green Line heading east.
The Texas public transportation provider also plans to in 9 new Park & Rides (Four Points, Loop 360, ACC Highland, Delco Center, Expo Center, Wildflower Center, Goodnight, McKinney Falls, and MetroCenter), and 1 transit center (Eastside Bus Plaza Transit Center). This is in addition to 4 new MetroRapid routes (The Gold Line – from ACC Highland to Republic Square- that could be converted to light rail line eventually, the Expo Center – from East Austin to UT and downtown, the Pleasant Valley – from Mueller to the Goodnight Ranch Park & Ride, and the Menchaca and Oak Hill MetroRapid Extension.
Furthermore, Capital Metro will establish 3 new MetroExpress routes (Four Points – from FM 620 to downtown, Oak Hill – from the Pinnacle Park & Ride to downtown, and South MoPac – from the Wildflower Center to downtown), and 15 new neighborhood circulator zones or rather pickup and drop-off locations that will provide first-mile/last-mile service connections to transit stations and other destinations.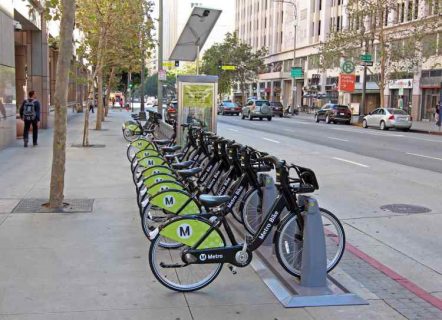 There are also plans MetroBike service, where an all-electric bike fleet will be stationed at transit hubs and integrated into the CapMetro App for bike rentals and payment.
The Initial Investment for Project Connect is US$ 7.1bn with nearly half of the costs expected to be supported by federal grants and commitments.
Project Connect Timeline
August 2020
The Austin City Council approved to put the project to a vote on the ballot for November 3, 2020, concurrently with the 2020 presidential election and has since been passed.
September 2021
Improvements to the Red Line, which runs from Leander to Downtown Austin, began with the construction of additional tracks between Lakeline Station and Leander to establish a zone for passing trains.
CapMetro's board approved the purchase of approximately 200 electric buses, the largest order of electric transit buses in the U.S, and the first buses are expected to arrive in December 2022.
October 2021
Capital Metro Board of Directors approved a resolution authorizing the execution of a five-year, US$ 50M contracts for MetroRapid construction. The funding comes from the Capital Metro Five-Year Capital Improvement Plan, a subset of overall Project Connect funding while Unity Contracting Services, Stacy and Witbeck, and M.A. Smith Contracting Company are the contracting companies involved in the deal.