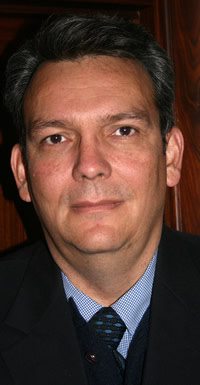 Improved communications with members, the building industry, government, as well as the general public, are one of the top priorities in the Gauteng Master Builders Association (GMBA ) rebranding and repositioning drive.
James Tubb, executive director of the GMBA, says the Association (soon to be operating as Master Builders Association North), has identified improved communications as a major issue. "We intend, for one, enhancing communication through the deployment of modern electronic online technologies which are generally not used to full extent by century-old associations such as the GMBA.
"High on the priority list will be improved communication with the general public by increasing our profile and spelling out the merits of employing a Master Builder. The GMBA should be perceived by the public as the first avenue for seeking out a Master Builder, not as the last stop to resolve conflict and problems which is the case at present."
The communication facilities of member companies serving on the GMBA Executive Committee will also be employed. "Communications via stakeholders such as finance houses, insurance companies and larger retailers will help strengthen the positive perception of the Association. This is why it's gratifying to note that a major retail group such as Builders Warehouse has decided to join our association," Tubb states.
Builders Warehouse's Group Sales Manager (Key Accounts), Tony Riley, says the company decided to become a member of GMBA because it shares the GMBA's passion for quality and excellence.
"As a major supplier in the building industry, we feel it is necessary to positively participate in as many facets of the industry as possible. This led to Builders Warehouse joining MBAs in other provinces and our membership of the GMBA is a natural extension of this commitment to the industry," Riley explained.