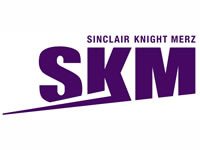 Leading projects firm Sinclair Knight Merz (SKM) has acquired key rail engineering assets from UK consulting and engineering services group Mouchel.
The move further strengthens SKM's growing transport infrastructure practice, closely following its recent merger with transport planning consultancy Colin Buchanan & Partners Ltd.
"This acquisition continues our strategy to build world leading skills to meet the evolving needs of our clients and their operations," said Santo Rizzuto, Chief Executive Officer, SKM.
"Our clients across a number of sectors continue to face a broad range of challenges and are seeking trusted partners to develop innovative, specialist solutions that meet their commercial needs across the entire life cycle of a project." Michael Shirley, SKM's General Manager for Buildings and Infrastructure, added.
"As well as capitalising on the ongoing growth of the rail sector in the UK, we expect this acquisition to bolster our transport infrastructure capabilities globally through the addition of rail signalling, track and permanent way design skills. The expansion of our skills in composite design and bridge design in particular will be highly valued by our global client base."