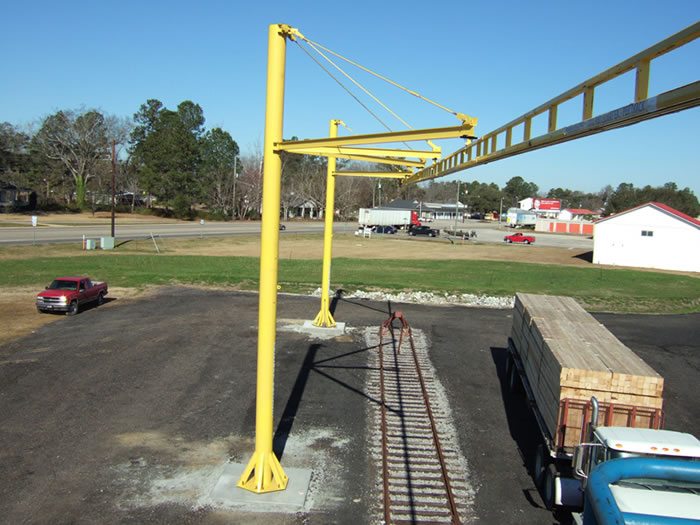 Imac Crane and Hoists Specialists was established in 2005 as a Crane and Hoist Maintenance Company. The company concentrates expertise in the service and maintenance of all makes and types of cranes and hoists. With a personnel background of over 10 years experience, maintenance and erection of cranes, and a personal "hands on" approach to projects and repairs, the company has the essential credentials for their chosen field.
Imac Crane and Hoists Specialists also has a back up division called I & G Fabrication & Engineering which takes care of all engineering and fabrication needs for all their clientele which is directly under the mother company's roof.
By providing a 24 hour back up and management service, the company is able to meet all their customers' requirements and expectations very well in all aspects of the word. There is guarantee of a 35 to 45min response time to any breakdown in the local Durban, Pinetown and surrounding areas 7 days a week.
The company also provides the services of load testing of all cranes, slings and all lifting equipment to all their clients. Striving on customer satisfaction and meeting all deadlines and targets set out before the company is their focus.
Products offered by the company include tower cranes, mobile crane repairs and services, overhead gantry cranes, container cranes, electric chain hoists, Jibs wall and floor mount, chain blocks, slings and all lifting accessories.
In addition, Imac Crane and Hoists Workmanship carries a three (3) month guarantee for service inspections, repairs and maintenance as well as certified load tested of all listed above.
Occupational health and safety act is key to the company's work. According to Carol Alberts the Personal Assistant of Imac Crane and Hoists Specialists, the company makes use of only renowned "Tried and Tested" Equipment of the highest quality most of which carry a one year Manufacturer's Warrantee.
The company has a qualified team on stand-by who travel to surrounding African countries for Maintenance, Load Testing, Repairs and Manufacturing.
Contributor
Imac Crane and Hoists Specialists
Carol Alberts
[email protected]