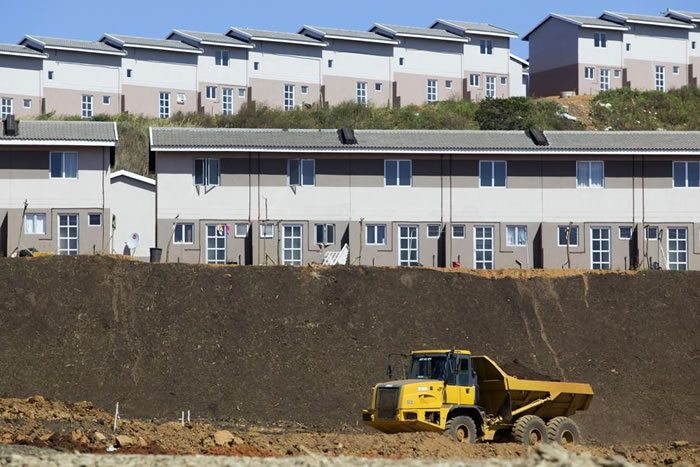 More than US $ 0.141bn was allocated to Marikana Extension 2 housing project in North West Province, South Africa according to the budget speech presented by the MEC of Local Government and Human Settlement, Collen Maine.
The amount for the Marikana Extension 2 housing project will go into construction of 6888 housing units in the financial year 2014 to 2015 to cater for the needs of individuals living in informal settlements.
Maine also noted that his department will ensure that individuals who benefit from the housing project will eventually become owners of the same.
In addition, individuals who use the houses will get access to clean water and good sanitation so that they too can be comfortable in the province.
Construction work has already begun in the province with 4 538 housing units already complete for informal settlements as per the previous financial year. 2 000 more houses are expected to be built in three years time in the Integrated Development Project (IDP) – Marikana Extension 2 housing project.
The first phase of 292 housing units is under construction with 252 residential units being constructed in the current financial year. In addition, the department will issue out 6 900 title deeds to owners of houses across the province.
The Marikana Extension 2 housing project is a partnership between LONMIN and Rustenburg local municipality.