CDE Global has been shortlisted to participate in the European Construction Recycling Awards. The company, which is a materials washing plants specialist, is based in Northern Ireland and is serving 7 global regions around the globe.
The company features in the selection for the European Construction Recycling Awards following its recent innovations in recycling of construction, excavation waste and demolition. The construction recycling awards are organized by European Quality Association for Recycling (EQAR).
Search for construction leads
The company recently announced it introduced AquaCycle water treatment technology to France. The new plant will come along with a M2500 E4 mobile washing plant and an AquaCycle A200 thickener. The thickener reduces the amount of water needed by the washing plant, since it will reduce the area required for ponds onsite at the pit. It's use will also allow recycling of 90% of water used in washing plant.
The new washing plant has a capacity of 100 tonnes/hour and will be processing 0-60mm alluvial limestone material to produce a 0-4mm washed manufactured sand as well as 4-8mm and 8-20 mm washed grit.
The company also has this year announced the coming of new screens in the ProGrade range in the market. The new range will include a new patented screen design.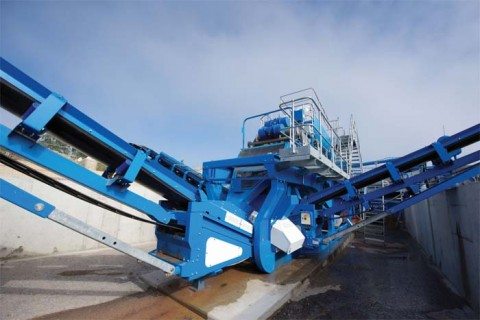 More on the press release here