Construction of a third airport terminal at the Julius Nyerere International Airport will be completed on time; Tanzania Airports Authority (TAA) has said. The airport terminal project, which is expected to improve the quality of air transport in the region, is set for completion in 2017.
Phase 1 of the project will be completed next year, while Phase two is expected to end in 2017. The airport terminal will handle 2.5 million passengers annually.
TAA director general, Suleiman Suleiman told a Parliamentary Standing Committee has said that Tanzania was recording an increase in number of passengers at the rate of 12 per cent annually, adding that this was already a challenge. The airport will see the capacity at the terminal increased to 6 million passengers, representing a 400 per cent annual increase in handling travellers. Last year, airport terminal two was overstretched at 2.5 million passengers. It is supposed to handle 2million.
At the same time, Mr Gaudence Temu, a Chief Executive Officer at Swissport Tanzania – a subsidiary of Swissport International, has said that the airport terminal project would stimulate further the aviation industry in the country. The company also confirmed that construction of the airport terminal was on schedule. "It is gratifying to see construction of terminal three is in top gear as the new terminal will not only reduce pressure at the existing facility at JNIA but will also stimulate further growth of the aviation industry," he said.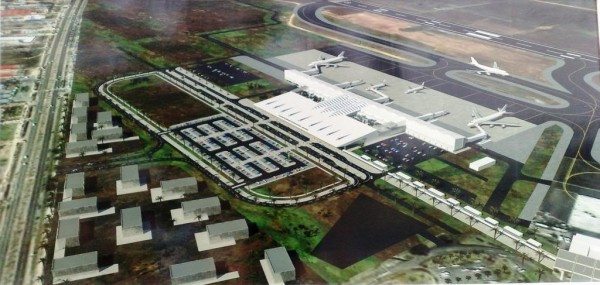 He added that the local market was prospect considering that it will experience an increase in the number of flights and a constant cargo volume. He said that the economic growth in the country would push further ground handling business in Tanzania. He said that the main challenge at the moment was lack of adequate infrastructure related to passenger processing.
The project is funded by HSBC Bank under a loan arrangement guaranteed by the government of Netherlands through Export Credit Agency.  CRDB Bank is contributing 15 per cent of the cost.