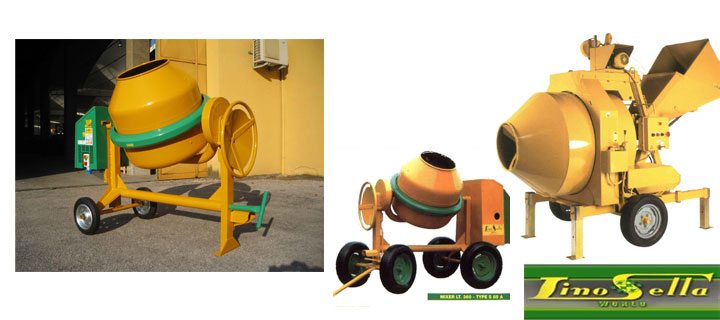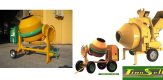 Lino Sella World is an Italian manufacturer company of concrete and mortar mixers since 1963. It is well placed on the Italian Market and exports their products worldwide.
Over the years, the company has created a range of cement mixers focusing on the product to anticipate and support the needs of the customers and of the market.
Lino Sella manufactures a big range of concrete and mortar mixers with capacity that starts from 140 to 500 liters and the hydraulic concrete mixers from 520 to 1500 liters.
All concrete mixers can be equipped with two or four pneumatic tires and can be powered with any kind of engine.
The production attends high standards in resistance of the machines and in quality of the materials used.
The company's intention indeed, is to produce long lasting concrete mixers, and this requires quality in components (which are all in cast iron) and processing.
One of the results of the company's long-term commitment to product development and continuous innovation is the recent introduction of a new line of cement mixers, disassembled, painted and packed in cartons.
Very simple to assemble because no welding operation is required (only nuts and screws) with this new system there are many advantages for the customers : saving money in transport cost, simplified storage and less space needed in the warehouse, easy loading and downloading operations (the box is in a pallet) and much more.
Moreover, Lino Sella also added to their range some building equipment and mortar machinery with the aim to reduce the freight costs and therefore to optimize the loading in containers and trucks.
The company has sold products to many African Counties, especially in north, east and South Africa including parts of West Africa.
Contribution:
Lino Sella World
[email protected]
[email protected]