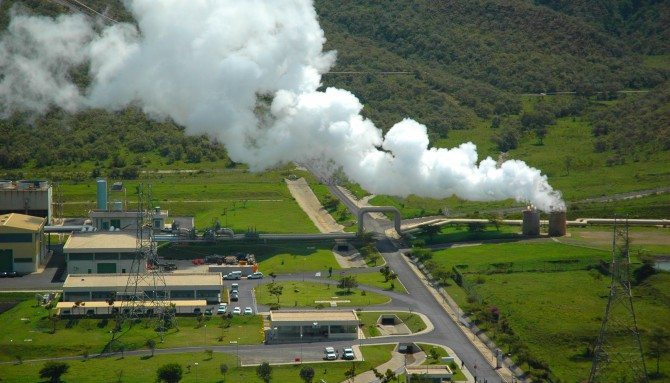 KenGen which is the largest power producing company in Kenya has discovered a steam well at its Olkaria fields that can generate up to 375MW of electricity; this will come in handy as it will enhance geothermal energy production in kenya
KenGen's director for geothermal development, Abel Rotich confirmed the reports and said that the wells will be used to develop three power plants with total capacity of 350MW.
"The available steam is 374.7MW. This is for Olkaria 1 Unit 6, a single unit of 70MW to be constructed at Olkaria 1. Available steam for this plant is 84MW. The Olkaria V Power Plant is a 140MW Project. Steam available for this plant is 166.4 MW while the other 140MW Olkaria VI plant has 124.3 MW of available steam."" said Abel Rotich.
The director further said that the company plans to develop the Olkaria V and Olkaria VI plants in the coming two to four years, with construction of the Olkaria V to begin before the year ends.
At the moment, KenGen has hired consultants for the project and is in the process of selecting contractors. Negotiations for funding the project are also underway with development partners.
KenGen is the leading electric power generation company in Kenya, producing about 80 percent of electricity consumed in the country. The company utilises various sources to generate electricity ranging from hydro, geothermal, thermal and wind. Hydro is the leading source, with an installed capacity of 766.88MW, which is 64.9 per cent of the company's installed capacity.