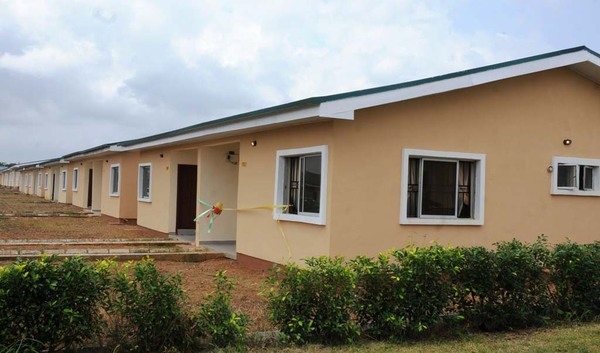 A Galway Company, Affordable Building Concepts International plans to build over 5,000 low cost houses in Nigeria for the social housing project. The Irish construction company announced that  it will erect  a factory in Nigeria to enhance its activities.
The low cost houses in Nigeria will be designed off site and constructed  in less than a week's time. According to the Affordable Building Concepts international Chairman, Desmond Cullinane, the company is in talks with Cross River State Governor's Ben Ayade on the developments.
However, according to the governor no concrete conclusions have been made yet at the moment. No details have been confirmed regarding the value, the scope of the construction project and its delivery period. It is known that in August this year, Governor Ayade, paid a courtesy visit to an Irish businessman Mr Cullinane in Ireland where he led a trade delegation and two weeks later Mr. Cullinane toured the anticipated project sites in order to make the best deal conclusions.
Nonetheless, the modular homes will be delivered in three different grades. The materials will primarily be designed and manufactured at the proposed factory whereby the Affordable Building Concepts Company will take over and have them erected within 3 days for the poor residents.
Moreover, the company has established a quick building method where a patented foam cement panel is used to construct walls and help to deliver a house within 5 days. At the moment, the company produces up to 15,000 houses per year, whereby the houses are being delivered in sections with doors and window primed for each section before the construction work begins at the site.
The construction of low cost houses in Nigeria is aimed at reducing the housing  deficit that the country currently experiences.