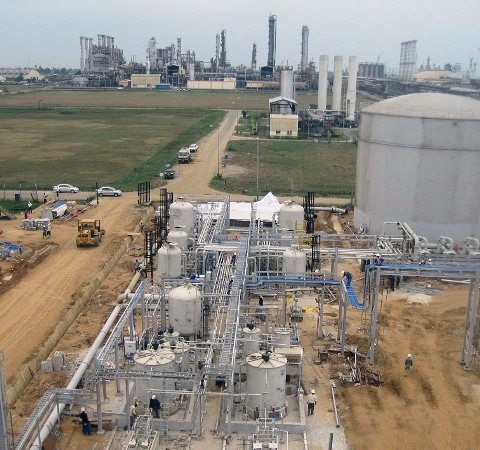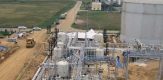 WABAG India has captured an order with a value in excess of EUR 30 to construct a water treatment plant in Nigeria.
Dabbed industrial raw water treatment plant (RWTP), the plant construction will have a capacity of 60,000 m3/d and process lagoon water using a combination of biological and UF/RO-based tertiary treatment.
The water treatment plant in Nigeria will be constructed for Dangote Fertilizer Ltd. as part of a greenfield, integrated fertiliser and refinery complex. Dangote Fertilizer Limited is a company of the Dangote Group, one of Africa's most diversified business groups. The fertiliser complex will be located near Lagos, Nigeria's largest city, and be the largest of its type in Africa. WABAG is to secure the water supply for this important new production facility.
60,000 m3/d of raw water from the lagoon will be processed using a combination of biological treatment and membrane filtration – ultra filtration & reverse osmosis – as a tertiary treatment. The scope of the contract for WABAG includes the design, engineering and supply of the water treatment plant, as well as supervision of installation and commissioning.
Furthermore, in the beginning of September 2015, WABAG has received a follow-up job for a desalination and demineralization plant for Dangote based on the ion exchange process with mixed bed filter. The units will treat salty water emanating from the WABAG Raw Water Treatment Plant. The contract value amounts to US$1.9 million.
The Dangote order is not WABAG's first in Nigeria, as July 8th 2015 saw the successful conclusion of the performance guarantee trial run for a WABAG demineralization plant (2 x 150 m3/h) for a fertilizer complex belonging to the INDORAMA corporation.
The new order on the African continent represents confirmation of WABAG's continuing focus on this emerging market and a major success for the multi-national WABAG Group as a whole.
Around the world, the WABAG name stands for innovative and successful solutions in the water engineering sector. As an internationally respected expert group, they act as a systems specialist and full service provider with a focus on the planning, installation and operation of drinking and wastewater plants for local government and industry in the growth markets of Europe, Africa, the Middle East, Latin America, South East Asia and India.
The WABAG Group represents a leading multinational player with a workforce of over 1,500 and has companies and offices in over 20 countries. It disposes over unique technological know-how, based on innovative, patented technologies and long-term experience.
Since 1995, WABAG has completed over 1,200 water and wastewater plants worldwide. Through the conservation and ecological use of the world's most valuable resource, WABAG has made a sustained contribution to an improvement in the quality of life of well over a hundred million people. WABAG is thus one of the world's leading partners for investments in a future that is worth living.
For enquiries, please contact:
VA TECH WABAG GmbH
Dresdner Str. 87-91
1200 Vienna
Tel: +43-1-25105-0
E-mail: [email protected]
www.wabag.com