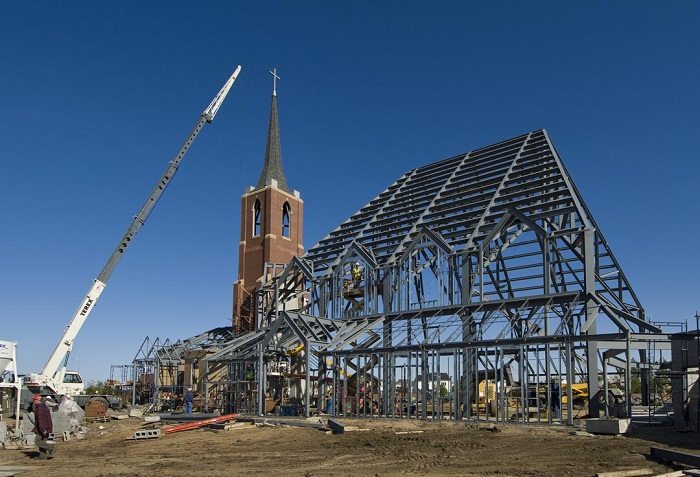 Construction of first ISIS Martyrs church in Egypt is set to kick off in a few days' time after Egypt's Presidents Abdel Fattah al-Sisi granted permission for the project.
The church which has already established land for construction in the Outskirt of Cairo will be named "Church of the Libyan Martyrs." The government of Egypt will fund half of the construction cost which is estimated to be $10Million.
According to Father Rafic Greiche, spokesman for the Catholic Church in Egypt, the construction is indicative of a slow but noticeable shift taking place in Egyptian culture as well as among state officials. The change comprises improving attitudes toward Christians, but also resistance to Islamic extremism.
Until now, Fr. Greiche said, the procedure involved in getting a church building permit was extremely complex, involving a series of authorizations and approvals, which have been streamlined in this case. The decision also indicates that the government wished to send a strong message against religious discrimination, he said.
Greiche says that there have also been timid attempts at exegesis of the Koran and Islamic texts, accompanied by a ban on women teachers wearing a burka in the classroom and struggles against fundamentalism and extremist sermons in mosques.
Last week, the president of the University of Cairo, Dr. Hossam Kamel, prohibited teachers from wearing the burka in the classroom. They may continue to wear it, if they choose, at home or on the street, but not during teaching time.
The construction of the ISIS Martyrs church in Egypt is aimed at honouring Coptic Christians killed in Libya by extremist group, Islamic state of Iraq and the Levant also known as ISIS .