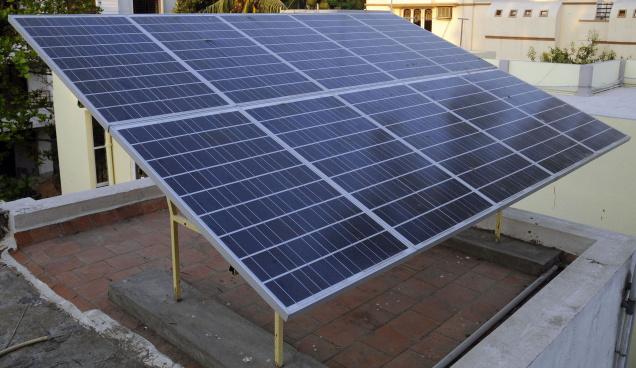 Plans to construct several solar power projects in Ghana has begun in earnest following a new joint venture by Namene Energy International Limited and Yingli Green Energy Europe towards the construction of the power projects.
Leading renewable energy solutions developer focused on West Africa, Namene Energy International Limited ("Namene"), and Yingli Green Energy Europe GmbH ("Yingli Europe") a subsidiary of the Yingli Green Energy say they will construct a total of 100MW of utility-scale solar projects and up to 50MW of commercial rooftop projects in Ghana and neighboring countries over the coming years. The construction of the solar power projects in Ghana expected to start in 2017.
However, each party between the 2 companies holds 50% of the JV's equity and all application procedures during the project development will be funded by both shareholders. Financial solutions will be acquired from banks and other financial institutions to support the project construction.
Yingli Namene West Africa Limited ("JV" or "Yingli Namene West Africa") will be headquartered in Accra, Ghana, and its first utility-scale projects are already under development.
"This is Yingli's first investment in West African renewable energy projects as well as the continued expansion of our global downstream business" said Mr. Liansheng Miao, Chairman and CEO of Yingli Green Energy.
"As one of the world's leading solar panel manufacturers, Yingli has the right industry capabilities, brand and expertise to understand our local business requirements," said Mr. Patrick Lagrange, CEO of Namene Energy International Limited. "Therefore, Yingli is an ideal partner for us to grow our business in this fast emerging market." He added.