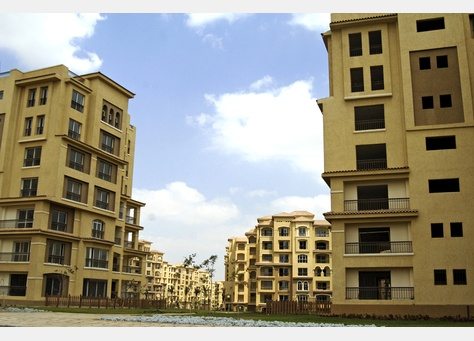 The New Aswan City will now take charge of the construction of social housing units in Egypt. Under this programme more than 4000 residential units in Egypt will be constructed.
According to Egypt's housing minister Mostafa Madbouli the project has been delayed for a while and they look forward for revamping the project.
The Social Housing Programme in Egypt is an initiative that plans to offer 1m homes for low-income earners and families but has been slow since its inception in 2011.
The construction that would see a construction of more than 4000 units is currently stalled for there are only 640 complete units.
The Social Housing Programme is referred to as the One Million units project, and is different from the One Million Residential Unites overseen by UAE-based Arabtec, which was announced in March 2014 and plans to develop 1m units of housing on 160m square meters of land with investment from the private sector of $40 bn (EGP 280bn).
The announcement continues attention upon a project that has continually fallen below initial expectations since it was announced during the 25 January Revolution by Hosni Mubarak's final housing minister, Ahmed Al-Maghrabi.
The programme's had been having a long history as it has involved many people and contractors, though it was expected to bo complete by early this year it was mired with disappointment, as budgetary shortfalls coupled with the political vacillations and the concomitant signatory projects that attend governmental changes have cultivated a climate in which political vision outpaces the infrastructural and financial capacity.
The project was initially started by the former president Hosni Mubarak who was ousted due to political wrangles that got
Social Housing Programme has been on progress from 2012 and for now its expected to end by the end of 2016.