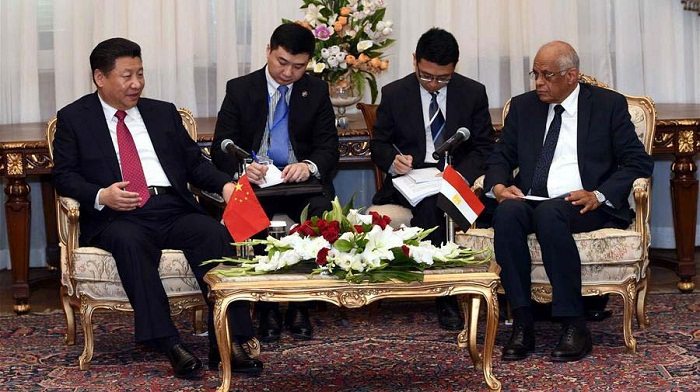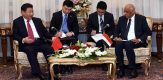 China will work closely with Egypt in a bid to boost infrastructure construction in Egypt, president Abdel Fattah el-Sisi and his Chinese counterpart Xi Jinping have announced.
The two leaders agreed to work together in a bid to enhance growth in the infrastructure sector of the country
President Sisi said he is willing to connect its own development plans with the Belt and Road Initiative and expand infrastructure cooperation with China under the framework of the Asian Infrastructure Investment Bank.
According to the state officials the Chinese president suggested that the two countries focus on cooperation on infrastructure construction and production capacity and turn Egypt into a hub under the Belt and Road Initiative, a vision Xi put forward in 2013 with the aim of promoting common development along the ancient land and maritime Silk Roads.
He said the two countries have a lot to share and they are looking forward to ensuring that they develop together since they share a common agenda and have the same vision.
"We like to bring on board like-minded countries so that we can ensure the economy of both countries is on the rise in the current year and in the years to come" added Xi
Following their talks, the two presidents witnessed the signing of a memorandum of understanding on jointly implementing the Belt and Road Initiative.
Sisi said he is ready to oversee the implementation of the memorandum that they agreed on as his key role is to ensure that Egypt's infrastructure sector gets to another level.
Currently Egypt is equipping itself to ensure that their infrastructure sector is on date as they have already started up projects that will see it record its growth.