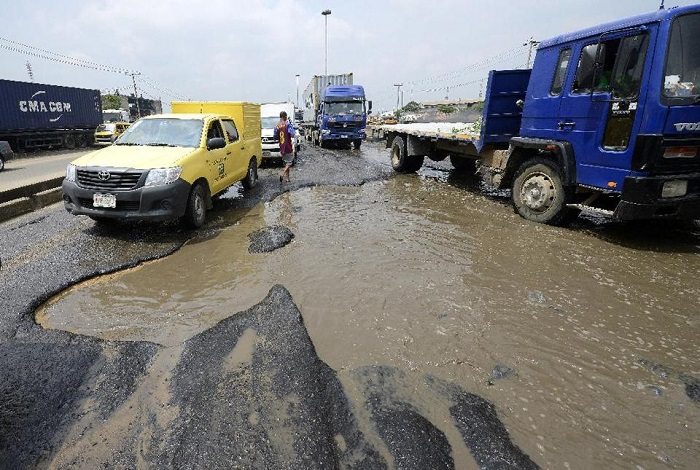 A road agency in Nigeria, Federal Roads Maintenance Agency (FERMA) has unveiled plans to rehabilitate about 103 roads and 10 bridges across the country by the end of this year.
According to Mrs. Maryam Sanusi, Head of Communication and Public Relations, confirmed that, the agency will ensure all the federal are fit for use by motorists and pedestrians.
Engr. Peter Odeh, FERMA Managing Director, also disclosed the government plans to upgrade the agency to full status of a construction company. He further said that, the government will priorities and focus more on economically viable roads across the nation this year, due to their economic value to their locality and the nation.
The goal is to upgrade the commercial activities in the six geopolitical zones so as to make positive impact on the lives of Nigerians through embarking on the repair of major economic roads linking States, to minimize accidents during the yuletide period.
The agency has endlessly faced challenges including delayed fund release, abuse of highway by articulated vehicles through excessive loading, inadequate funding among other challenges.
Babatunde Fashola, the Power Minister, Works and Housing, revealed that FERMA requires upgrade for better road construction and maintenance as well as ensuring over 80% of roads budgeted are rehabilitated and well maintained.
From the north-east and north-west to the south-south, south-east and south-west to north-central, the story is the same, no part of the country is spared most of the country's roads have become death traps. This led to the federal government at a point established FERMA, an agency saddled with the responsibility of maintaining roads country wide.
However, most of the roads affected are in the south-east include the Bende-Ohafia-Arochukwu road, Umuahia-Ikot Ekpene road, Aba-Ikot Ekpene-Calabar road, Enugu-Awka-Onitsha road and the Enugu-Port Harcourt Expressway. Also the road between Benin and Auchi via Iruekpen has become impassable.