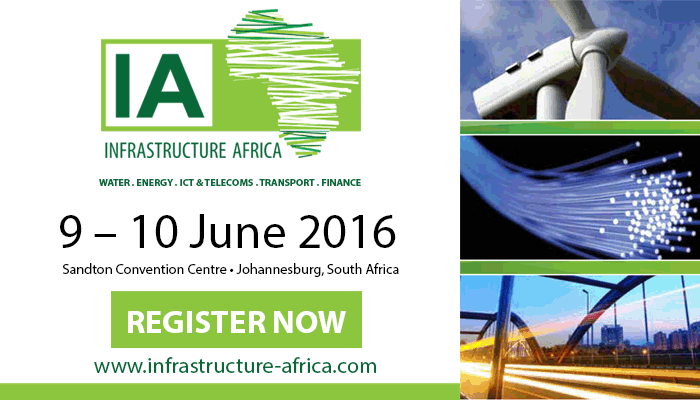 The 5th annual Infrastructure Africa Business Forum will present stakeholders with an opportunity to unpack the enormous growth potential in addressing Africa's infrastructure needs. Africa, with a population exceeding 1 billion people is well placed as an emerging market, keen for investment & growth and has successfully maintained an average growth rate of 4% for the past few years as a continent.
The Africa Inclusive Infrastructure Forum, hosted by the African Development Bank Group, will form part of the main Infrastructure Africa Business Forum and will have a key focus towards issues of gender in infrastructure development across the continent.
The event will discuss financing for women owned business in the energy, transport, ICT & Telecomms and water sectors across Africa. Cross border and regional trade will feature highly on the discussion agenda as well and industry specialists will be invited to participate and share their expertise and to unpack a roadmap for a denied way forward.
To build the infrastructure the continent needs to support growth and meet development goals, Africa will have to spend about $93 billion a year for a decade. Two-thirds of that sum would be for investments; the remaining third for maintenance.
Africa already spends $45 billion a year on infrastructure, two-thirds of which is domestically financed from taxes and user charges. Most financing for capital investment is obtained from external sources according to the African Development Bank Group.
Where: Sandton Convention Centre • Johannesburg, South Africa
When: 9 – 10 June 2016
Website: http://www.infrastructure-africa.com/