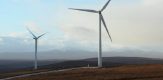 Kenya Electricity Generating Company (KenGen) has confirmed that the construction of the 80MW wind farm in Kenya will go ahead as scheduled despite the challenges of land disputes that lead to the stalling of projects in Kenya.
KenGen's Chief Executive Officer, Mr. Albert Mugo confirmed the news and said that the US$ 147m wind power project will be completed in December 2019.
Search for construction leads
KenGen is avoiding instances that were experienced in a similar project of the US$144m wind power project that was planned to be developed by Kinangop Wind Park and financed by a joint venture between Macquarie Group and Old Mutual Investment Group was cancelled due to opposition from local landowners and farmers.
"We want to be very involved with the community so that once the project starts it moves on swiftly with no derailment by the issues similar to Kinangop," Mugo pointed out.
KenGen has increased its power generation capacity in recent years by commissioning new geothermal power plants. Kenya, which depends mostly on renewable energy such as geothermal and hydro power, plans to increase it power generating capacity to about 6,700 MW by 2017, from about 2,500 MW at present.
KenGen anticipates that electricity sales for its fiscal year ending in June to rise to Ksh29.5bn, from Ksh25.6bn a year earlier.
Other wind power projects in Kenya are the 300MW Lake Turkana Wind Power site in the far north of the country, which is expected to go ahead without problems. KenGen already operates a 25.5 MW wind farm near Nairobi.
Kenya Electricity Generating Company Limited (KenGen) is the leading electric-power generation company in Kenya, producing about 80 percent of electricity consumed in the country.