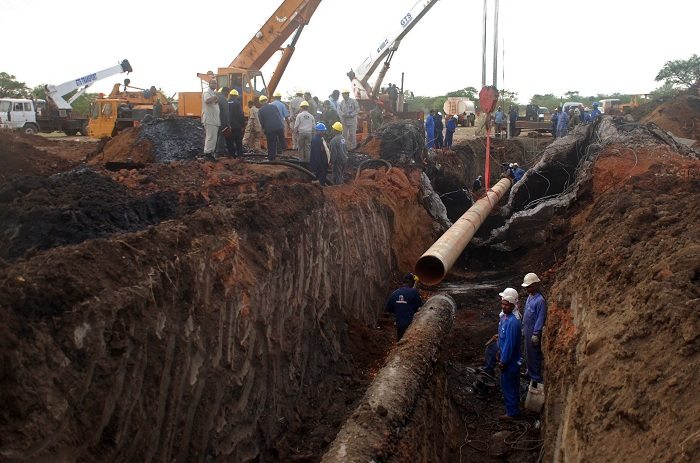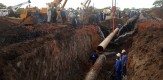 The construction of the new pipeline from Mombasa to Nairobi is expected to cost more and take longer than projected; this is according to Kenya Pipeline Company (KPC).
KPC Acting Managing Director, Mr. Joe Sang confirmed the reports and said that the cost of constructing the pipeline will go up mainly because of the depreciation of the shilling against the dollar since its financing was agreed upon, the shilling was trading at Sh87 to the dollar by then and it is currently trading at Sh101.48.
"The cost of constructing the pipeline will somehow increase mainly due to the depreciation of the shilling against the dollar since its financing was agreed upon", said Mr. Sang.
He further explained the duration will also be increased due to several challenges like delayed finances, delayed agreements on some technical features, removal of squatters from its way and also because of bureaucracy between Kenya Pipeline and other government agencies.
"There are emerging uncertainties that have come up and while we're doing everything under the sun to deliver the project, applicable laws will be applied accordingly," Mr. Sang addressed the Public Investments Committee.
A Lebanese construction firm Zakhem International was the company contracted in 2014 to develop the US$ 490m pipeline. The company will also be required to assemble a fibre optic cable along the route, fix four pumping stations for the pipeline and finally upgrade the existing KPC fire-fighting equipment in Nairobi.
The current existing pipeline that links Mombasa and Nairobi was also built by Zakhem International in 1973 but has however outlived its 30-year lifespan and is prone to ruptures.
Most of the refined fuel imports in Kenya and the imports in transit on the way to other neighbouring countries have to be transported by truck which is slow and unreliable owing to breakdowns and poor roads.
Zakhem International S.A. is an international Construction, Engineering and Investment Group of Companies founded in 1963 in Lebanon to meet the expanding construction needs of the Middle East and Africa.