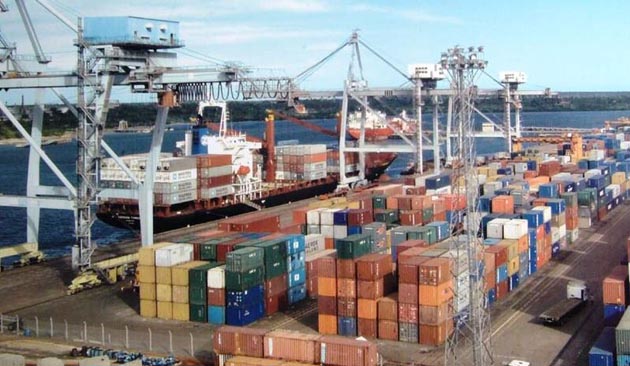 Tanzania is constructing what would be, upon completion the best cargo terminal in Africa. The  state-of-the-art import cargo facility is set to be completed at the end of May this year,  Swissport Tanzania which is the country's leading aviation service provider has said.
Swissport Tanzania Chief Executive Officer, Mr. Gaudence Temu confirmed the reports and said that the new terminal which has a capacity of handling 80,000 tonnes, is the first of its kind in Africa that uses radio frequency identification (RFID) for easing cargo identification. RFID cuts down tracking process and time from the previous 30 minutes to merely ten minutes now.
"This is the first facility in Africa that uses state-of-art gadgets to ease cargo identification, we have invested for the future and almost double the capacity," said Mr Temu.
He further pointed out that the US$ 13m facility will have the ability of handling 30 tonnes at a go but at the moment the biggest airline that land at the Julius Nyerere International Airport delivers only 15 tonnes. It also has special cargo areas for animal and dangerous goods like radioactive material, a morgue, pharmaceutical and two cold storage facilities of between -20 and 8 degree Celsius and one strong room.
The import cargo facility will also be able to automatically sort small parcels that are less than 50 kilogrammes and put them into special racks that will eventually make handling and delivery easier and faster.
The new terminal has more space and people do not need to queue when processing their documents, it is also a multipurpose building constituting of a bank, business facilities, TRA offices, Swissport head office, training centre, a gym, clearing and forwarding agent offices and airline cargo offices.
Swissport Tanzania is a listed company with a track record of over 30 years and it is the country's leading aviation service provider operating at Julius Nyerere International Airport (JNIA), Kilimanjaro International Airport (KIA), Songwe Airport and Mtwara Airports.