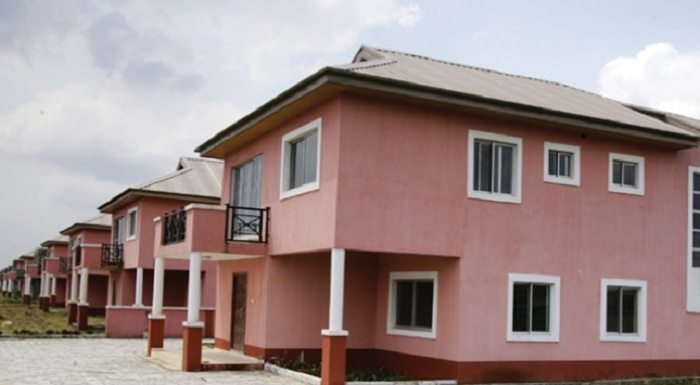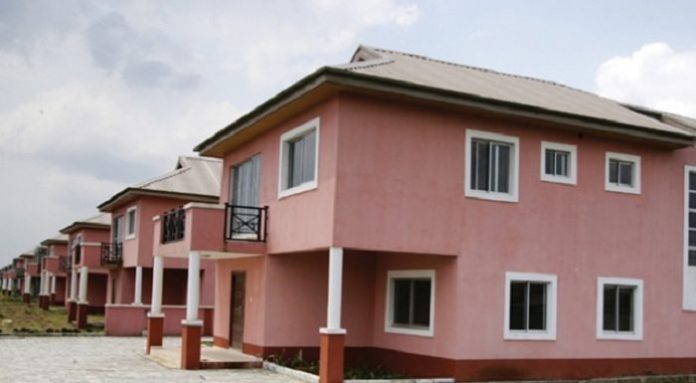 Nigeria housing sector is experiencing several setbacks among them poor responses from state governments and financial problem.
According to a report by First Bank of Nigeria (FBN), Nigeria housing is in the deficit of 17 million units and around US$184.6 is needed to bridge this gap.
According to industry estimates, about 100 000 new houses are constructed each year, compared to estimated demand of 700 000 units.
The FGN recently said it has plans to put up 360 houses in three pilot states, develop a "Rent to Own" housing scheme for low-income earners and incorporate a new housing model into the National Building Code.
FBN added that there had been delays in the take-off of projects mainly as a result of poor responses from state governments in providing land for the housing scheme.
"The housing ministry revealed that only seventeen states have been compliant in this regard."
FBN pointed out that another issue slowing down progress is minimal capital expenditure for the sector.
Only US$111.7 million has been allocated to housing from this year's budget an amount that is not enough to fully tackle the housing deficit.
"Partnering with the private sector as well international development bodies is essential to bridge the gap," FBN added.
The government has collaborated with Shelter Afrique, a pan-African finance institution, specializing in real estate development to build 5 000 housing units.
The program is expected to deliver one bedroom apartments at around US$3,100 each. Payment structure will be spread over an undisclosed time-frame through a mortgage facility.
According to FBN, industry sources suggest that due to the country's housing deficit, tenants spend about 60 percent of their disposable income on rent compared with 30 percent recommended by the United Nations.
"Given the current squeeze on consumers' pockets this has become more difficult for Nigerian nationals and is putting immense strain on the country's property market," the bank said in its report on the housing industry on Tuesday.
To address the housing challenges, FBN stated, social intervention initiatives such as mass housing are required.
"Apart from creating shelter, the ripple effect it has through its potential job creation is vast, capable of lifting low-income earners to the middle class."