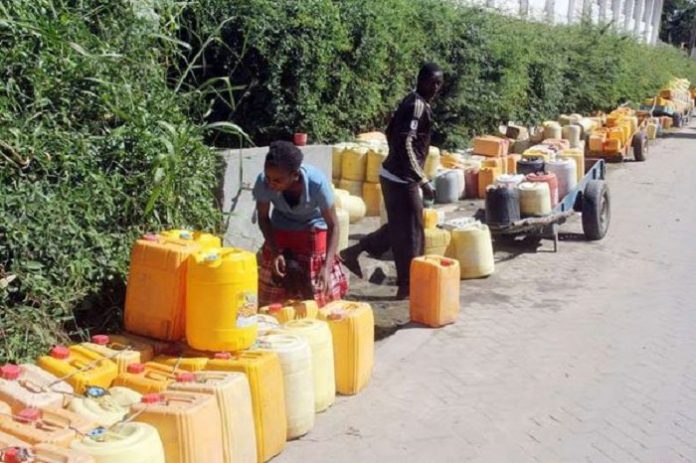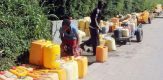 Kenya's Coastal region hit by water shortage
At least a million people in Kenya's Coastal region went without water following the closure of the Baricho station in Kilifi County.
Coast Water Services Board (CWSB) Technical Manager Martin Tsuma said they had closed down the water station on Sunday after a water pipe connected to boreholes burst.
The Baricho station is the main supplier of piped water to Kenya's Coastal area of Malindi Kilifi, Watamu, and Mombasa North.
The station supplies a total of 90 million litres of water daily, of which 23 million litres are go to Malindi. Kilifi gets 20 million litres while Mombasa North 47 million litres every day.
The closure of the station has led to a water crisis at several hotels in Malindi and Watamu, hospitals, schools, prisons, residential homes, dairy farms.
Daniel Mwita, the Garoda Beach Resort Resident Manager said the hotel had gone minus sufficient water since Sunday.
The hotelier noted that the water crisis comes at a moment when hotels have started receiving vistors for the high tourism season.
The secretary of Malindi and Watamu Tourism Association Harvey Ndege appealed to Water Cabinet Secretary Eugene Wamalwa to intervene and rectify the interruptions in the supply water, which he noted were mainly caused by power disconnections.
He said since Sunday, hotels had been affected by a water shortage, forcing them to buy from private suppliers at very high prices.
Water shortage
"For years, hotels have been facing water shortages over power disconnections due to the non-payment of power bills by the Coast Water Services Board," he said.
CWSB acting Chief Executive Officer Joseph Omwange said engineers were working hard to repair the burst pipe. He added that the works would be completed on Tuesday and that the station would resume normal operations from Wednesday.
Communication Manager at Mombasa Water Supply and Sanitation Sarah Langat said the affected areas include the upmarket Nyali suburb, Bamburi, Shanzu, Bombolulu,,Kisauni, Mtopanga, Mlaleo ,Kisimani, , Barsheba and Mwandoni.
She added that to avoid a water crisis at the Coast General Hospital, the water company supplied the hospital with fresh water using a bowser.
Ms Langat said the company also supplied fresh water to some schools in Mombasa that were affected by fires.
Due to the water shortage, Mombasa North residents were forced to by a 20-litre container of water for Sh20 to Sh40.