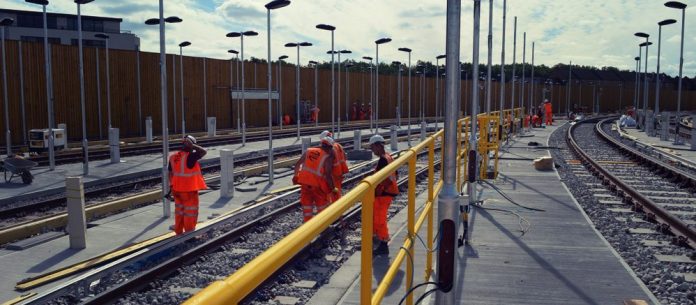 In a world where noise pollution is at its greatest, it's important to safeguard your property or office with the right acoustic barriers to restrict the noise nuisance.
Here at Gramm we are the UK's leading specialist contractors in the supply and erection of all types of barriers including; Noise, Wind, Flood, Vehicle Safety, Bridge Parapets, Pedestrian Guardrail, Security Fencing, Weldmesh, Chainlink Fencing, General Fencing and Gates.
With over 25 years of experience in the design and installation of environmental acoustic barriers, you will have peace of mind that your property is in the right hands, and as an extra point of reassurance, all our work is backed by the government "Trust Mark Scheme" and has won awards for Health and Safety environmental issues.
We offer a large selection of products in a range of materials including timber, concrete, acrylic, aluminium, steel, recycled plastics and more. All Gramm products are constructed to a very high standard to ensure that they perform throughout their lifespan, and all materials that are used are sourced from QA companies where we use renewable materials.
All barriers are industrialised to be sound absorbent, sound reflective and weather resistant. They are also Highways Agency "Sector Scheme & Link-Up" Railway approved, which conforms to the latest British and European standards.
Strict methods and quality controls are integral at all stages of manufacturing and installations, and we keep detailed record sheets and certificates so that all our clients may be issued with a copy for their own records.
For health and safety reasons we also carry out regular risk assessments at each stage of installation, with frequent "Tool Box Talks" from our provided safety officer at least once a week. Our clients will also receive a four weekly report on all issues including health and safety.
As a company we strive to be more personable, so we offer a full design service which includes drawings, calculations, aip's and check certificates. We will assess your needs to ensure that we have the right guidelines in place to meet your current and future requirements.
We can also recommend first hand, which type of noise reflective and sound absorbent barriers would be suitable for your project, and will recommend what would suit you given the particular location.
From the start of the project to completion we work to deadlines and can guarantee optimal customer satisfaction, we will even provide our very own highly trained and qualified specialists. Our promise to you is that you will not be disappointed in our services.
For more information on our company and the services we provide, please do not hesitate to contact us by phone or email and you will receive a free quote in the process.