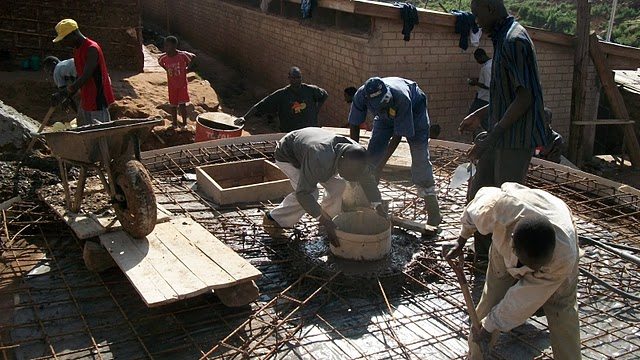 Biogas plant construction in Kenya which started in November last year on a 5-acre plot of land donated by a local housing co-operative, could aid bust their monopoly.
Also read:Africa's first grid connected biogas farm in Kenya powers up
The plant is being built by ASTICOM K Ltd, a Kenyan company that concentrates on waste recycling, with $12.7 million in financial support from the multi-donor Climate Technology Initiative.
ASTICOM CEO Leah Tsuma said the plant will be the first in Africa to both purify sewage into clean water and change solid waste into power.
Two drainage canals running through the slum will convey waste water to the plant, while young people will be granted contracts to deliver solid waste, said project leader Tsuma.
The plant's planned power capacity is 8 megawatts of electricity, which will be produced using biogas from solid waste. It also endeavors to generate 6,000 tones of methane annually that will be sold for cooking.
Treated water will be provided free to Kibera residents, Tsuma added.
The plant's purification technology utilizes anaerobic digestion where raw sewage is collected in a big tank, and then filtered and taken through a chemical procedure to eliminate unsafe bacteria.
The solid waste in the sewage water will be used to generate biogas, while the liquid part is purified, Tsuma said.
"Even the awful smell is removed, and so clean drinking water is produced," she explained.
The largest break will be for them to invest in their own businesses since water will be provided free to Kibera's residents, while those living within a 1 km radius of the plant will also benefit from free electricity.
"The plant can aid in closing the water shortage gap in Kibera," he added.
The Biogas plant construction project in Kenya has ignited some health concerns. Pastor Mathew Kalulu, chairman of the Kibera Udongo Housing Cooperative Society, said his organisation had had fears that transportation of waste to the plant could cause littering of near roads.
And persuading people that water purified from the sewage canals is harmless to drink could be tricky since "it is truly filthy at the source", he said.
"People are also worried about emissions that may be produced by the chemical processes in the plant," Kalulu added.
John Paul Malawi, Nairobi County environmental officer, said the waste recycling project would be guided by law, as well as regulations covering any by-products that may be lethal.