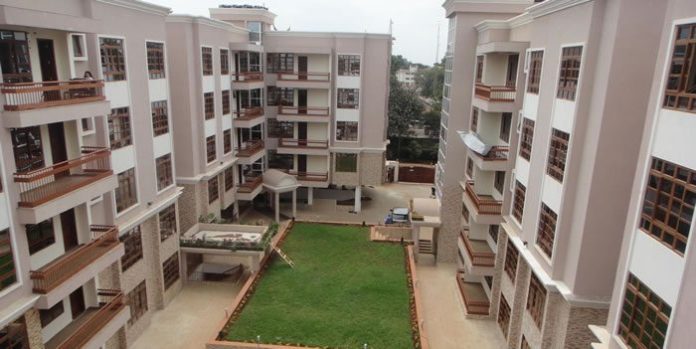 World Bank has ranked Tanzanian capital Dar es Salaam's real estate ahead of Nairobi and Addis Ababa in its latest report. According to the report, the economic value of the real estate industry in Dar es Salaam is approximately US$12 billion above Nairobi's ($9 billion. According to the report, Nairobi lags behind as a result of weak property rights and land fragmentation. Addis Ababa is ranked third at $6 billion, Kigali fourth at $2billion. The report does not include Uganda and Burundi.
The report describes Dar, Addis and Nairobi as having low economic values in comparison to similar cities.
"The low economic value comes from the way land is organised – in small fragments – reducing the scope to scale up investment in housing and commercial complexes. Small scale urban development increases cost of construction and makes it costly to lay down supporting services and infrastructure," Somik Lall of the World Bank said, adding that there is need to clarify property rights – "because in many parts of Nairobi, land is not utilised to its full potential."
The report also urges Nairobi and Dar to co-ordinate land and transport development in order to create value.
"As you will see in cities such as Nairobi, the share of land allocated for mobility – is limited. This further reduces the extent to which the city can support economically dense structures."
In Nairobi, for instance, commercial and industrial structures account for 55 per cent of the total value of building stock — even though these structures occupy just four percent of the city's area."
"Residential development is urgently lacking," it says, adding to a growing chorus on Kenya's housing deficit of about 200,000 units annually.
Property development has more recently been seen as a safe investment bet in Kenya, making it a popular cash-generating option for investors.
This is evidenced by the numerous giant cranes on the city's commercial districts such as Upper Hill and Westlands.
Property experts yesterday acknowledged that office space charges are higher in Dar at an average of $22 per square metre compared to Nairobi's $12 – $14.
They, however, said that rents have been falling in Dar even as growth remains steady in Nairobi, making the Kenyan capital more lucrative in terms of return on investment.
"Honestly, we are struggling to sell space in Dar. So based on a long-term view, Nairobi's capital value will be higher," said Ben Woodhams, the managing director of Knight Frank – a property firm with a footprint in Kenya and Tanzania.
"At the end of the day, it doesn't matter how much it costs to construct a building but how much returns it generates," he added.
The World Bank report, however, says Nairobi has the highest replacement value for its built-up area and built-floor area ahead of Dar, Addis Ababa and Kigali, even as it lags the global standards.
"Our analysis of imagery from satellites and geographic information systems (GIS) confirms that in African cities, capital investment not only appears low near the urban core, but rapidly declines outside it."
Mr Woodhams said property markets in Dar and Nairobi tell of different stories since the majority of new buildings in Tanzania are government-funded while Kenya's is private sector-driven.
He said that the swanky public buildings in Dar are likely to generate near zero-returns in the near term since they are occupied by parastatals and government departments, meaning Dar is expected to record a drop in capital value should the lull in the private sector activity persist.
The shine on Kenya's property market has in recent years pulled in multinationals in droves, especially Chinese firms that now dominate the construction sector.
Chinese investment firm Avic International is, for instance, constructing a Sh9.6 billion complex in Westlands, comprising a 35-floor five-star hotel, apartments and 43-floor office blocks.
Besides, Indian tycoon Mukesh Ambani has a big presence in Kenya through his local company Delta Corporation East Africa.
The firm has recently developed the Iconic Delta Corner twin towers in Westlands and another tower in Upper Hill that it sold to the World Bank.
"The urbanisation of people has not been accompanied by the urbanisation of capital. This manifests itself into cities not being able to fully tap into their economic potential. We use various metrics to make this point, including some new analysis based on calculating the replacement value of building stock in the city," the study says.
The World Bank purchased Delta Centre from Mr Ambani to host its Kenyan offices at a cost of $22.8 million (Sh2.3 billion) while consultancy firm PwC bought one part of the Westlands towers.
Multi-billion shilling Garden City Mall, which opened its doors in 2015 on Nairobi's Thika Road, is owned by British investment firm Actis.
Investment firm Centum will open Two Rivers Development on February 14, a multi-billion shilling real estate project in Kiambu that is designed to host the largest shopping mall in the region.
Two Rivers, which comprises a shopping mall, hotel, office blocks and apartments, sits on a 102-acre piece of land on Limuru Road in Kenya's capital city.
Also in the top end of commercial real estate market is Dubai-based real estate company Abcon International LLC, which plans to build a Sh5.52 billion towering complex in Nairobi comprising a shopping mall, office block and a hotel modelled on Singapore's Iconic Marina Bay Sands Hotel.
The 35-storey skyscraper will be located in Nairobi's commercial district of Upper Hill. The mixed-use development will also feature luxury apartments and an amphitheatre.
Kenya's property market has boomed in recent years, catching the eye of deep-pocketed foreign developers from China, India, Britain and United Arab Emirates.