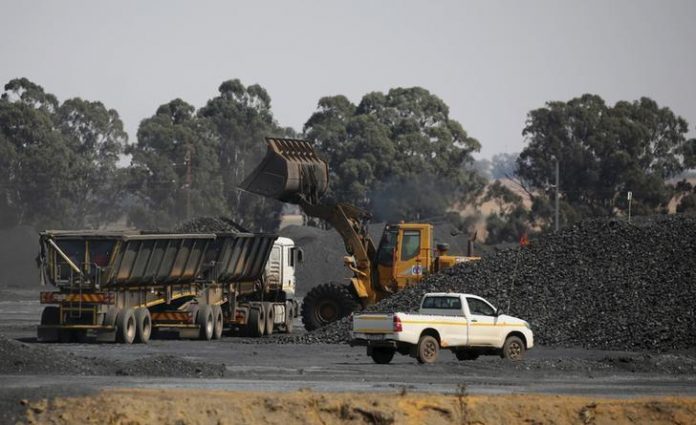 South African coal truck drivers have blocked highways in South Africa's capital on Monday to protest against the nation's renewable power program after President Jacob Zuma showed support for the sector in speech to parliament last month.
Also read:Expert warns against construction of coal power plants in South Africa
Zuma's directive has infuriated South African coal truck drivers who said the signing of renewable energy deals will bring about 30,000 job losses in the coal industry. Coal is used to produce the lion's share of power generated in South Africa.
Job cuts are a complex issue in Africa's most industrialized nation where the unemployment rate is roughly 27 percent, and is a huge concern for companies faced with labor rows.
In a speech on Feb. 10, Zuma said state-owned utility Eskom will sign new power purchase agreements for renewable energy. Manufacturers of solar and wind power have been adding pressure on the utility to sign the deals.
Also read:South Africa says construction of coal-fired power plants to continue
Industry specialists have said Eskom has been signing new agreements to purchase renewable energy at a slower pace after power supply in the nation stabilize last year, following shortages in 2015 that led to power cuts across the nation.
"We are not in favor of the signing of the independent power producer program," said Coal Transportation Forum spokesperson Mary Phadi. "All the mines that are producing coal are going to be impinged on and the power stations will be required to close down."
Phadi said about 2,000 protesters in the sector were anticipated to march to the capital's Union Buildings, where Zuma's offices are situated. Eskom's acting Chief Executive Officer Matshela Koko said the utility will not be renewing contracts of coal transporters delivering coal to Eskom.
"In actual fact we're seeing Eskom using less and less coal because of excess capacity, negative energy growth and current boarding of the renewable IPPs," Koko said on Talk Radio 702. Eskom said it had signed a coal agreement with the truck drivers that would end in May, 2018 but that this would not be renewed.
The utility said the trucks simply supply a portion of its coal, most of which is transported to its power plants from mines through conveyer belts and by rail.