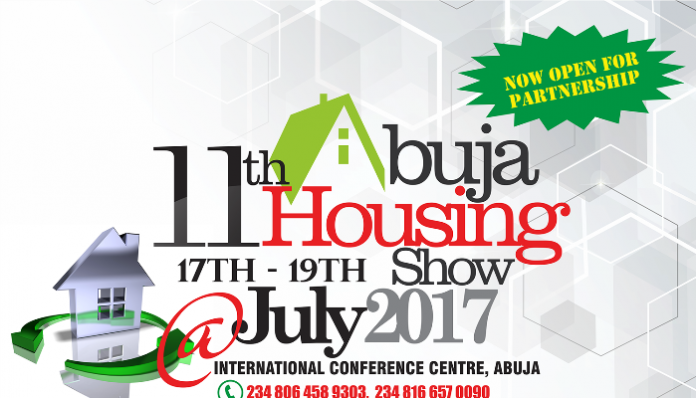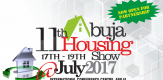 Approximately 400 local and foreign exhibitors will feature in the 11th Abuja Housing Show, in a bid to promote affordable housing in Nigeria Fesadeb Communications Ltd has said.
According to Mr. Festus Adebayo, Managing Director of the organization, exhibitors will come from Nigeria and 10 foreign countries like Netherlands, China, Hong Kong, South Afrca, Turkey and Spain.
They are set to showcase among other features the latest trends, home interiors, mass housing products, roofing and accessories.
Moreover, experts from the World Bank, International Financial Cooperation and the Centre for Finance of Affordable Housing in South Africa will also participate in a bid to resolve housing problems.
The Central Bank of Nigeria (CBN), Nigeria Mortgage Refinance Company (NMRC), the Mortgage Banking Association of Nigeria, the Nigerian Stock Exchange as well as the Federal Mortgage Bank of Nigeria (FMBN) will also have representation.
Mr. Adebayo said that the participants were set to feature in the show for a practical solution to the housing needs of people. Instead of the talk-show that the event usually is for the preceeding years, this year's alternative will have the show divided into groups that will focus on innovations in affordable housing market.
The managing director said that the show had over the years transitioned from local to regional and international, and as such for Nigeria to be at par with developed nations it needs to improve on its housing.
The organization recently signed a Memorandum of Understanding (MoU) with its foreign partners for the event, which is set to take place in July 2017. The MoU is projected to boost international cooperation and synergy in the housing sector.
The show, which is the largest of its kind in terms of housing expos in Africa, has the theme: "Solving Nigerians Housing Challenge through Innovative Finance and Infrastructure Solution".