Limuru, a section of Kenya's vibrant Kiambu County, will soon host a mini-city and a world-class residential and commercial community. The project, named Tilisi, involves the development of exceptionally high quality infrastructure to pave the way for modern residential, commercial, logistics and social amenities' developments with the goal of making it the ultimate address for today's needs.
It was conceived by the reality of lack of adequate infrastructure in Nairobi and its environs that has tended to slow down business and social life in the capital city.
"Tilisi is the first of its kind, designed as a work, live and play suburb and will be one of Kenya's ten largest private developments," says Ranee Nanji, Tilisi Developments Limited's Co -Chief Executive Officer.
The idea of Tilisi was mooted by ten investment groups in 2012 and its implementation kicked off after they acquired a 400 acre parcel of land from a cooperative dairy. The expansive land was unique given that most of the land in this area is fragmented following demarcation.
Tilisi's business model is to provide and build all the infrastructure and sell fully serviced plots to developers / investors to do their own schemes within Tilisi's development guidelines.
Once fully built up, Tilisi, will have been implemented at a cost of Sh50 billion over a 10-year period. Tilisi is uniquely different from other gated communities in many aspects.
It is the only development that integrates a logistics park with residential houses and other facilities like a hotel, a convention and exhibition centre, an office park and retail centre, a medical centre, an international school and a few parks.
The infrastructure will include paved roads with street lighting, sewer lines, storm water drains, pedestrian paved paths and cycle lanes.
"In our Phase 1, we are selling fully serviced five-acre plots for developers to put up residential apartments, town houses and maisonettes or warehousing facilities," explains Kavit Shah, Tilisi Developments' Co-CEO
Developers are expected to adhere to development guidelines and controls with regards to building heights, open space ratios, landscaping among other considerations. Apart from the parks and recreational areas allocated at Tilisi, there are several natural green spaces which demarcate the residential areas.
The project is strategically located along Nairobi-Nakuru highway. It can be accessed from three entry points – the Highway, Ngecha-Chunga Mali Road and Limuru Road. It is in close proximity to both the southern and northern by-passes.
A total of 178 acres have been reserved for residential use where up to 3,200 homes will be put up. These include 2,000 apartments and 1,200 town houses or maisonettes.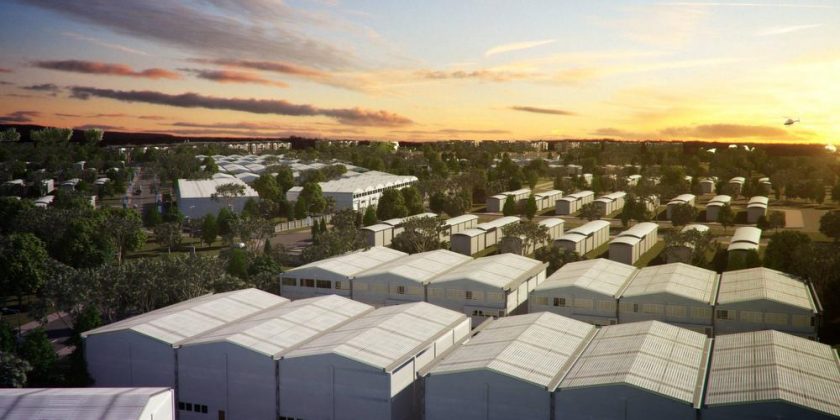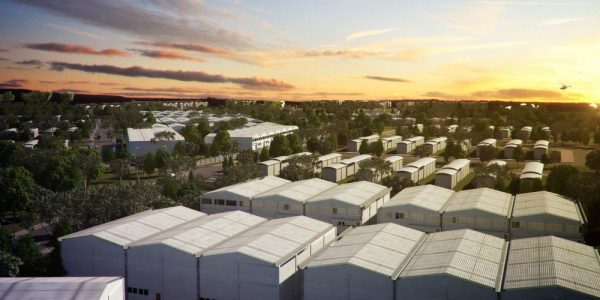 Tilisi is providing facilities such as a recreation centre with swimming pools and tennis courts among other sports and games facilities, parks with children's playing facilities with amenities such as swings and slides. Tilisi will have a shopping mall, a school and medical centre and a hotel, convention and exhibition centre.
The industrial park targeting light industries in sectors like ICT, SMEs warehousing and repackaging have been allocated 85 acres. Tilisi Logistics Park will also accommodate localized shops, park and canteen where workers can relax, filling stations, car parks and public service vehicles lay-bys.
Space has also been allocated for a police station. Tilisi is to provide CCTV on the spine roads and perimeter fencing to ensure a safe community.
The Kiambu County government is highly supportive of Tilisi as the project will generate jobs and high quality living standards in addition to generating demand for goods and services within the area eventually leading to economic growth and development.
Since the project's vision is to contribute to the landscape and environment, the developers have taken special care in ensuring that local indigenous trees are preserved and others planted to ensure that bio-diversity is maintained. The light industries will also be required to produce minimal noise and no emissions.
Five sewerage treatment plants shall be provided. Waste water will flow by gravity and then treated. The treated effluent will be used for water features in the development.
All storm water in the area will also drain into these water features. A waste management strategy has also been put in place involving separation of garbage into different bins for ease in recycling. Moreover, all major road reserves shall be at least 25 metres to leave enough room for landscaping and services including drainage, footpaths and cycle lanes.
A perimeter fence and CCTV surveillance on all major roads will ensure protection of the entire site while individual developers will be advised to ensure safety and security in their respective developments. CCTV Surveillance with adequate control and monitor rooms and guards with patrol vehicles will also be provided on the main roads.
"The government also appreciates the fact that there are very few efficient logistics parks in the country and Tilisi Logistics Park provides an opportunity for investors to put up their warehouses away from the congested industrial area in Nairobi where traffic snarl ups delay movement and translates to loss of man hours and economic returns," observes Kavit.
Tilisi is sourcing its own water from boreholes given that the Limuru sub-county lacks adequate and reliable water and sewerage supply services. At least eight boreholes will be sunk to serve the Tilisi community. Two are already complete.
"This is an extremely exciting project that will become one of Kenya's newest concepts of gated communities," concludes Kavit, adding it has taken over two and half years of planning with an experienced team of predominantly Kenyan consultants.