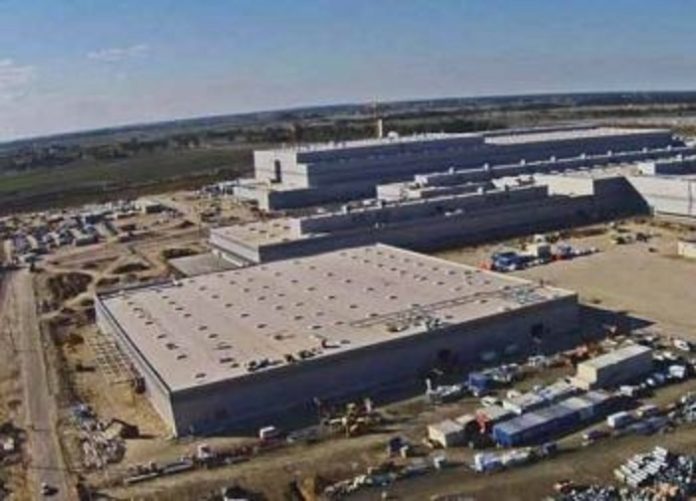 Sika Abyssinia, known for supplying construction finishing materials and chemicals for the past 11 years, stepped into manufacturing its products locally after setting up a plant in Alemgena, Oromia Regional State.
The new plant, which will manufacture waterproofing, roofing, flooring, sealing, bonding and refurbishment products, is expected to be inaugurated on November 9, 2017, in the presence of top management of the Company from Europe and local government officials.
Sika Abyssinia Chemicals Manufacturing Plc, a subsidiary of SIKA AG, a company headquartered in Baar, Switzerland, was granted an investment license for the plant in March 2015. It will also manufacture admixture products like accelerators, retarders, water reducers, plasticisers and waterproofing.
Also Read: Sika opens new concrete admixture production facility in Ethiopia
The Company, which had been under construction for the past three years, will start its production with admixture silicon, a water repellent or waterproofing designed for wet-cast concrete and flooring. It has already imported the machinery from Europe and is expected to commence production before the end of this year.
"The process of launching the new plant was very difficult especially to get the investment license and visa," said Petrisor Grindeanu, manager of the Company.
Located 500m off Sebeta road, on the way to Welete, the Plant lies on a 6,500sqm plot of land. The company has also rented a warehouse from Tana Plastic Factory Plc. It has hired 18 permanent employees, but this number will be doubled after the inauguration.
Initially, the company targeted wholesalers and distributors for its products to be used in the construction of infrastructural developments, water dams, office buildings, commercial and residential buildings. But it is planning to establish a research and development unit that will work on identifying the market opportunities.
The raw materials for the production will be imported from Europe, and some of them will be sourced locally, according to Simona Rosu, communications officer at the Company.
The fully integrated concepts offered by Sika, which operates in 99 countries with 15,200 employees, address the entire lifecycle of a facility- from initial construction up to a point in time when repair, refurbishment or extension are required.
"The company has a plan to advance in the Ethiopian market, at the same time contributing to the construction industry bridging gaps in the area," said Rosu.
Currently, construction contributes 10pc of the GDP and the industry sector. It is projected to grow approximately by 11pc annually in the next eight years.
In 2016, Sika inaugurated the first concrete admixture production plant in the country.
ABOUT SIKA ABYSSINIA
Sika Abyssinia Chemicals Manufacturing PLC, subsidiary of Swiss concern Sika AG, was established in 2015. This was one of the Sika AG's steps in its development of the company on the African Continent. Thus, it was a natural step to penetrate the Ethiopian market, second biggest economy in sub-Saharan Africa in population terms, and the fourth biggest in terms of economic output.
Sika Abyssinia established the first production plant with fully equipped laboratory facility, in Alemgena, Welete zone, near Addis Ababa, in January 2017. This facility produces a full range of Admixture products like accelerators, retarders, water reducers, plasticizers & water proofers.
Other product range, on categories like Waterproofing, Sealing & Bonding, Refurbishment, Flooring and Roofing, will be launched before the end of this year.
At this moment, our products – both local produced and also imported – are used in the most important local construction projects like infrastructure projects, water dams, office, commercial & residential buildings and many others.