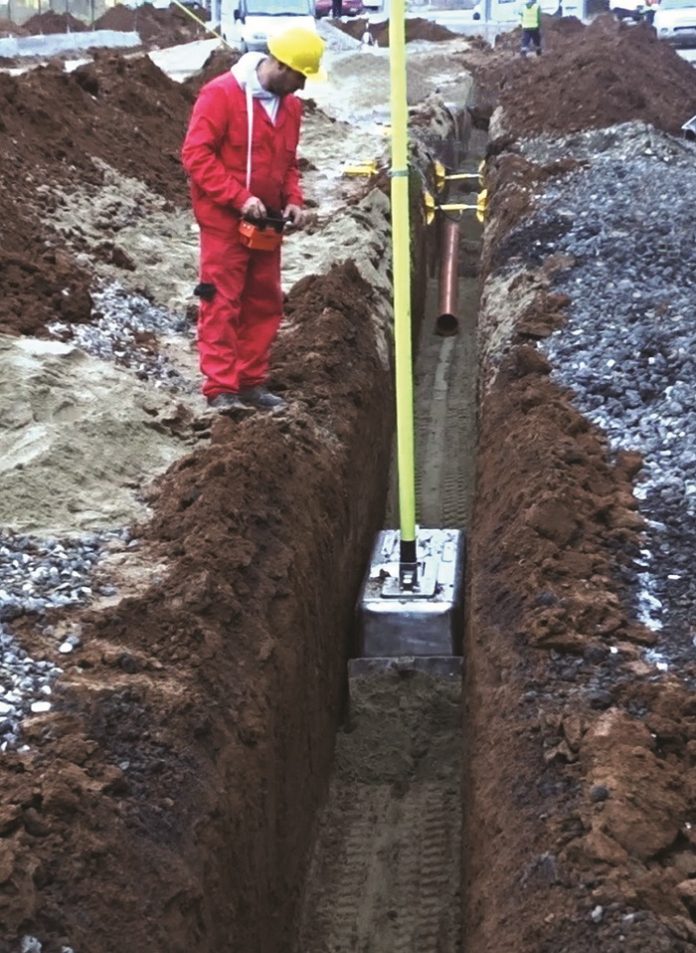 A Romanian company invented the robot that replaces the workers. It works extremely accurately at a much higher speed than a team and does not require any special means of transport. An efficient solution and an investment that is quickly depreciated due to high efficiency and low maintenance and operating costs (1 EURO electricity per day).
ROBOTERR® – a professional and safe technology
ROBOTERR® incorporates ideas, patents, and an investment in development, by a practitioner who has worked a lifetime in the field of construction. He believed in his ideas in their practical applications and invested money and time to develop from prototype to serial production this kind of remote-controlled machinery.
There are many applications in the world that use robots for inspection or complex activities, based on sophisticated technologies. ROBOTTER is a Romanian concept, its qualities and uniqueness being recognized through its international patent. What brings in addition to other similar machines developed around the world? – First of all it is designed to be robust, strong, resistant to heavy working conditions and especially easy to handle. All the technology needed for maneuvering and guiding, including the robot, fits into a specially designed van car, making it easy to carry wherever it is needed to precisely mount pipes
But sewerage trenches, even without human presence, pose a danger of collapsing, which does NOT pose a threat to the robot, being specially designed for such events, but the whole work is automatically delayed. For this reason, the robot is shipped with an active trench support system consisting of a series of hydraulic devices specially designed to support the shores.
ROBOTERR is used for sewerage construction, without workers inside the trench or trench panels, the work unit being made up of a robot and its related equipment and accessories, specially designed to carry out all the operations a worker does in the sewer trench, namely:
Levels the sand bed with an accuracy of +/- 1 cm, respecting the slope and elevation of the project
Mounts the pipes into the sewer,
Levels the sand over the pipes.
ROBOTERR® is a complete technology, and includes everything needed to start and finish a sewerage construction project:
– The robot
– 7 sets of active trench supports
– laser levels
– laser receivers,
– accessories, consumables,
– training and certification of operators
– the use licenses
All the equipment, including the robot, can be transported with a specially prepared van car to allow easy transport and flexibility in the field. The machine is suitably adapted and equipped with compartments designed for the organized transport of all the equipment, offering maximum efficiency in the field.
In an economic simulation, the calculations led to savings of 17,000 euros / km (Romanian, and depending on the country, the economic advantages are clearly superior) by using ROBOTERR technology, compared to classical methods and technologies.
About the Robot
This robot is totally electric, built entirely of stainless steel, extremely durable and remote controlled. It is guided by a high-precision laser level for precise sand leveling. The robot has an autonomy of 12-14 hours and can be recharged overnight, the next day being ready for work.
The leveling blade of the robot is adjustable depending on the trench width. It is equipped with a multipurpose winch which allows it to level the sand over pipes and perform very heavy lifting and handling operations.
At the rear, the robot is equipped with a pipe mounting devices that can connect pipes of different sizes (200, 250, 315 mm). It can also work with larger sizes, but special attachments that can be ordered from the manufacturer are required. It moves on tracks, thus having maximum adhesion on the sand bed.
With customized accessories, the robot can mount the following types of pipes: PVC pipes, corrugated pipes, polyethylene pipes, polypropylene pipes, GRP pipes, ceramic pipes, etc.
Advantages
The main advantages of this technology are:
Reduction of the trench width from a minimum of 900 mm (according to the current standards) to 450-550 mm (using the ROBOTERR technology),
Reducing the amount of excavated earth by 30-50%
Leveling and mounting accuracy of +/- 1 cm,
High execution speed (limited to digging speed of excavator),
Work safety: Workers no longer have to enter the trench, the robot being controlled by a radio remote control from the surface,
Low energy consumption: 1 Euro / day,
It is no longer necessary to handle the metal panels by the excavator,
Trench support panels are no longer required,
Reduction of human errors: sinusoidal slope, opposed slope, bad pipe joints, etc.
More details can be found on the official website: http://roboterr.ro/
The Romanian company is looking for partners for development, implementation and international distribution. This technology is patented internationally. Licenses for use and distribution are available.
Active Trench Supports
The active trench supports are patented hydraulic trench shoring devices, each can be assembled and installed by a single worker in less than a minute. Compared to classic trench shields, the active trench supports press the trench walls and do not allow them to weaken and collapse. These devices are designed to only be used with the robot, and not with workers inside the trench.