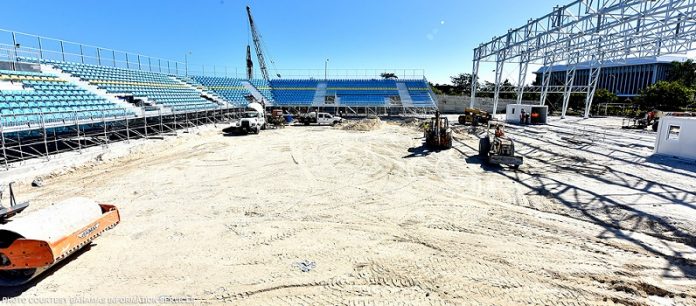 The construction of a beach soccer stadium in Lilongwe, Malawi has started and is already taking shape. This is the first stadium of that kind to ever be constructed in the country.
Confirming the reports was Central Region Beach Soccer Committee (CRBSC) leadership which expressed contentment in the mega project, that is the first to be built away from the Lakeshores where the sport is usually played.
Also Read: Construction of US$ 6.3m Ntcheu stadium in Malawi to begin
CRBSC General Secretary Charles Mwenda pointed out that the stadium will be built in phases with the first one set to be complete by the end of April. Construction of the second phase will commence in July this year.
Construction will be in phases
"It will be a complete stadium but will be constructed in phases. The first phase which is expected to be complete by next month-April will comprise of the actual playing field while the second phase; with construction expected to commence in July this very same year, will include erecting a stand and other structures" Mwenda explained.
He also pointed out that they are still negotiating with the engineers, and the total amount for construction of the whole project will be announced once the discussions are over.
"This is a good initiative as it will increase patronage as well as cutting costs for teams instead of traveling and accommodation," Mwenda said.
Currently, beach soccer is really growing in Malawi with the National Beach Soccer Team finishing as Runners Up at the Cosafa Cup in Seychelles in 2016. The team also finished second at the Four Nation Tournament in Tanzania last year.