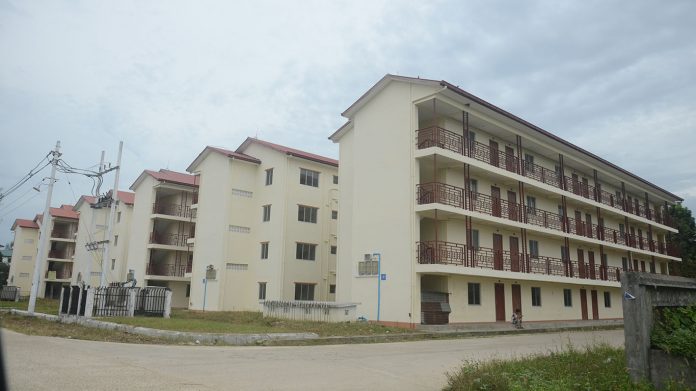 Kenya is set to commence the construction of 30,000 low-cost houses in Nairobi's Eastlands area, as the 'Big Four' agenda shapes up.
The initiative which is being undertaken by the Kenyan government will see 5,000 houses being constructed in Shauri Moyo, 20,000 houses in Makongeni, 3,000 houses in Starehe and 2,000 houses in Park Road estates.
Timeline
In the next six months, it is projected that construction of the Shauri Moyo, Makongeni and Starehe houses will begin, whereas the breaking ground for the 2,000 houses on Park Road will commence within the next three months.
State House Spokesperson Manoah Esipisu confirmed the reports and said that the team leading the regeneration of Nairobi has given itself a timeline of six months to embark on the mega project that will see many citizens benefit.
He further pointed out that they are also planning to set up the Kenya Mortgage Refinance Company within the next month to help with bonds for affordable housing.
"We've already made plans of setting up the Kenya Mortgage Refinance Company within the next month. But what will define a changing Nairobi will be the breaking of ground for three flagship projects as part of the President's Big Four agenda," he said.
Statistics
Kenya has a shortage of descent houses in most of its towns and cities; this is according to the government statistics. The shortage is presently estimated at 250,000 housing units a year, although housing and estate development firms have the potential to produce 50,000 homes a year.